Bristol is a city in the UK known for its artistic and somewhat hippy-ish scene. It's the birthplace of legendary street artist Banksy, and also where the first-ever bungee jump took place in 1979 (from Clifton Suspension Bridge).
It's the world's largest manufacturer of hot air balloons, and there's a festival for ballooning in August. Since it's near the water, it's the perfect place to try sailing and boating, or if you're a nature lover, head out to the nearby countryside for a spot of countryside yomping (that's British for hiking and complaining about it at the same time).
Encase you haven't guessed by now, there are a ton of things to do in Bristol. Whether you're looking for a weekend getaway or planning an unforgettable trip around the UK, there are plenty of Bristol attractions to see, from the abundance of museums and galleries to historic landmarks.
So, if you're looking for help putting together a to do list, then you'll want to know about all the best attractions in Bristol. That's where I'm here to help. I've created this list to help you create a sort of short list of experiences you'd like to have while in the city.
So, let's take a look!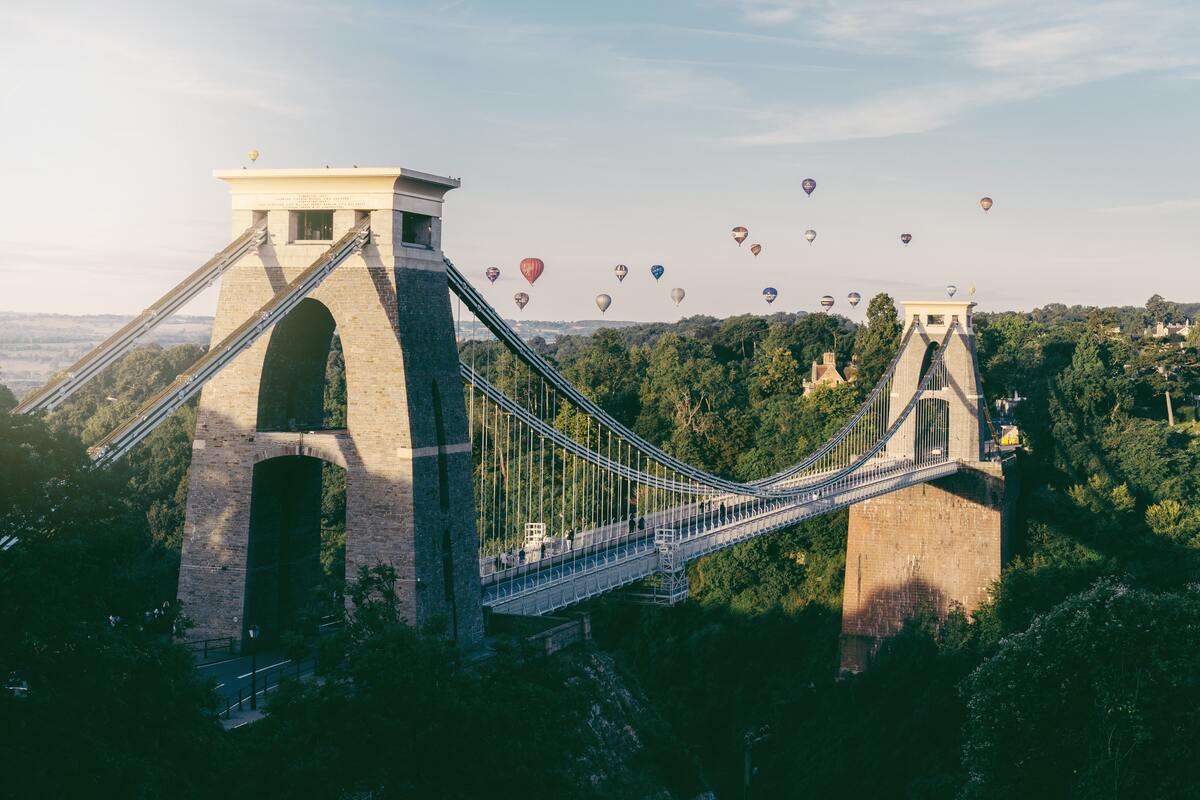 Unlock Our GREATEST Travel Secrets!
Sign up for our newsletter and get the best travel tips delivered right to your inbox.
The Top Things to Do in Bristol
Below, are some of my favourite things to do in Bristol. This list includes some of the most popular attractions and some hidden gems. These are really great attractions in Bristol that I'd highly recommend you consider visiting.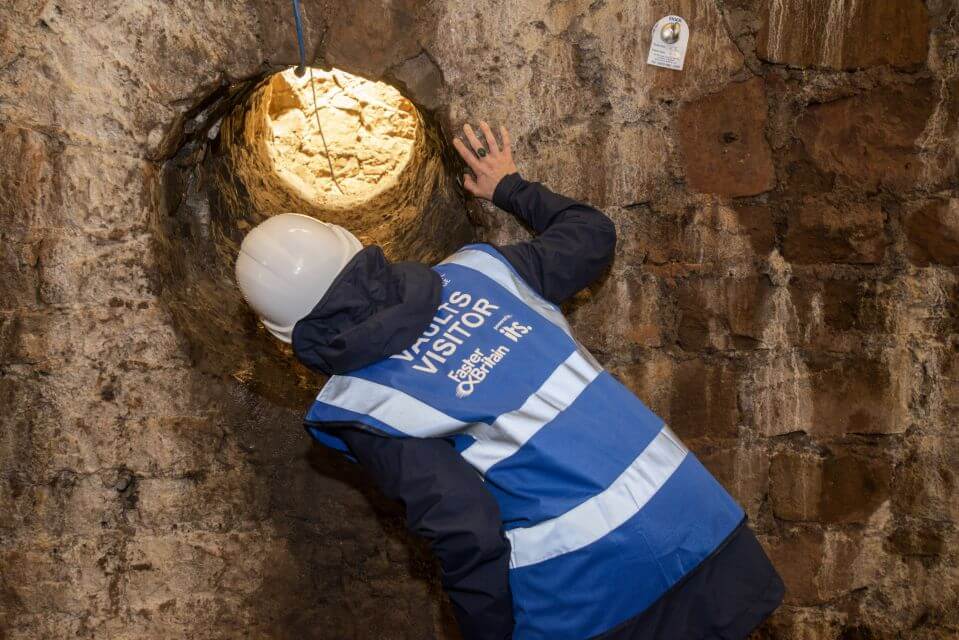 Clifton Suspension Bridge is arguably one of Bristol's most iconic landmarks. The bridge crosses the Avon Gorge, linking the village of Clifton in Bristol to Leigh Woods in North Somerset.
Thousands of visitors stroll across the bridge each year to take in the lovely view of the gorge and the city beyond. But if you're feeling adventurous, why not don a hard hat and explore the hidden vaults within the bridge that were only discovered in 2002.
Make sure you wear sturdy shoes with good grip and wear a backpack so your hands are free to climb the ladders.
Entrance: £15
Hours: Tour times vary
Address: Bridge Road, Leigh Woods, Bristol
2. Visit the beautiful Bristol Cathedral
The historic Bristol Cathedral is one of the city's most popular attractions and certainly one of the best things to do in Bristol for free. This great medieval church was founded in 1140, and you can see remnants from this period in the Chapter House and Abbey Gatehouse.
Marvel at the towering vaulted ceilings, impressive stained glass windows, and dramatic stone features. Make sure to visit the Cathedral garden too – perfect for finding a quiet moment surrounded by nature.
A guided tour offers further insight into the Cathedral's rich history and importance to the city.
Entrance: Free
Hours: 8:00 to 17:00 (Monday to Saturday), 11:30 to 15:00 (Sunday)
Address: Bristol Cathedral, College Green, Bristol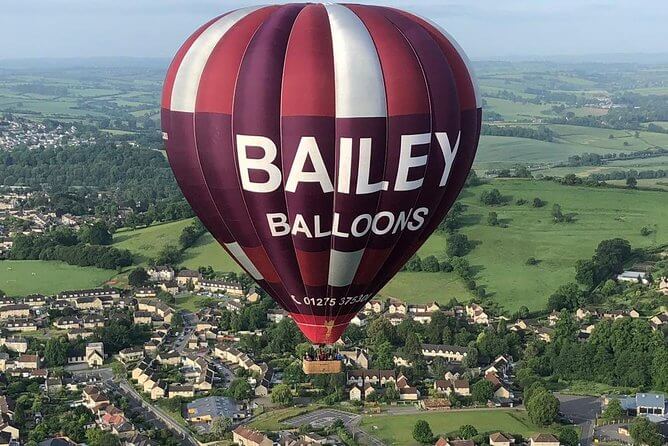 In addition to being the world's largest manufacturer of hot-air balloons, Bristol is a great place to take to the skies in a balloon. There's no better way to experience this beautiful city and the surrounding countryside than from above in a hot-air balloon.
Balloon rides usually take place at dawn and dusk and last around three or four hours. This includes the safety briefing before liftoff, one hour in the air floating along above the world, and celebratory champagne or juice on landing.
Entrance: £485
Hours: Times vary
Address: Depart from Ashton Court Estate, Long Ashton, Bristol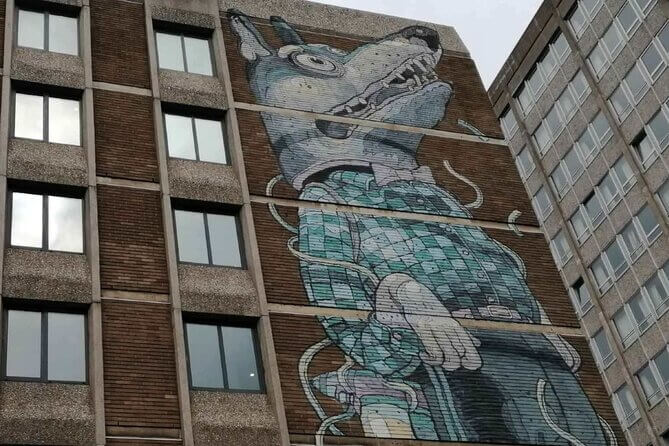 Bristol is a vibrant city with a huge arts scene, from performing arts to buskers, anywhere you look in Bristol you'll see people expressing themselves in the most delightful way.
One of Bristol's biggest artists, however, is the elusive and world-famous graffiti artist, Banksy. While people pay millions of pounds for his art, only to see it shredded after, visitors in Bristol can see his work for free if they know where to look.
Sadly as a tourist, you don't always know where to look, which is why a self-guided street art game is a great (and also super fun) way to find all these hidden pieces. As you wander around Bristol looking for Banksy's work, you'll also get to see some other notable pieces from street artists who have turned this dreary city into a city of colour.
This is the perfect cheap activity for backpackers in the UK, since it's affordable and you get to see so much of the city and its culture.
Entrance: £4.38
Hours: NA
Address: start at Mercure Bristol Grand Hotel, Broad St, Bristol BS1 2EL, UK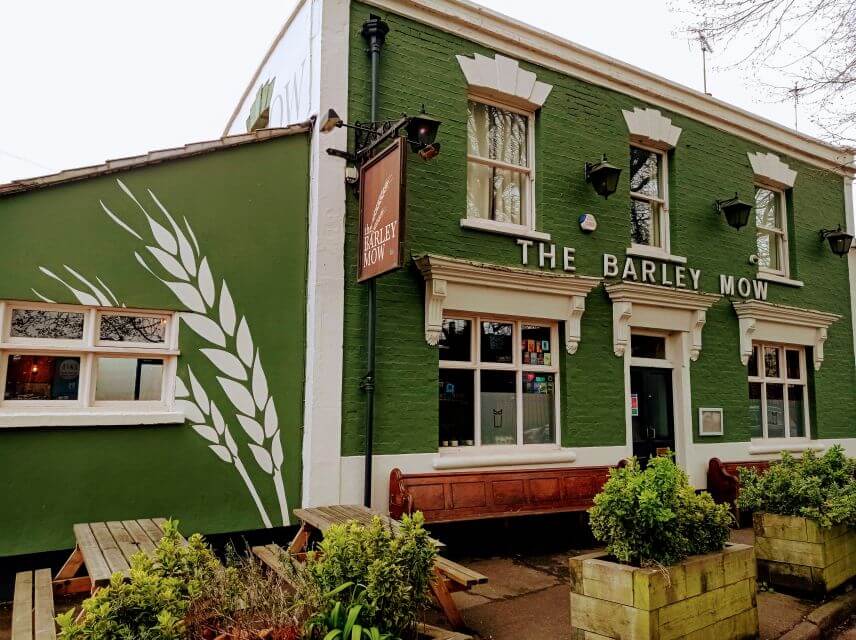 There's a thriving beer scene in Bristol just waiting to be sampled. There are a variety of pubs, breweries, tap rooms, beer tours to experience, and excellent beer events throughout the year.
Treat your taste buds to 7 delicious locally brewed craft beers and ales on a self-guided tour of the Old Market. You'll visit four different venues: a brewery tap room, a tiny bar, a traditional pub, and a small craft beer pub. In fact, you'll be drinking where the locals drink. If you're only in Bristol for a weekend, this is the best evening activity.
Entrance: £24
Hours: Tour times may vary
Address: Moor Beer Co. Days Rd, Bristol
6. Discover the ship that changed the world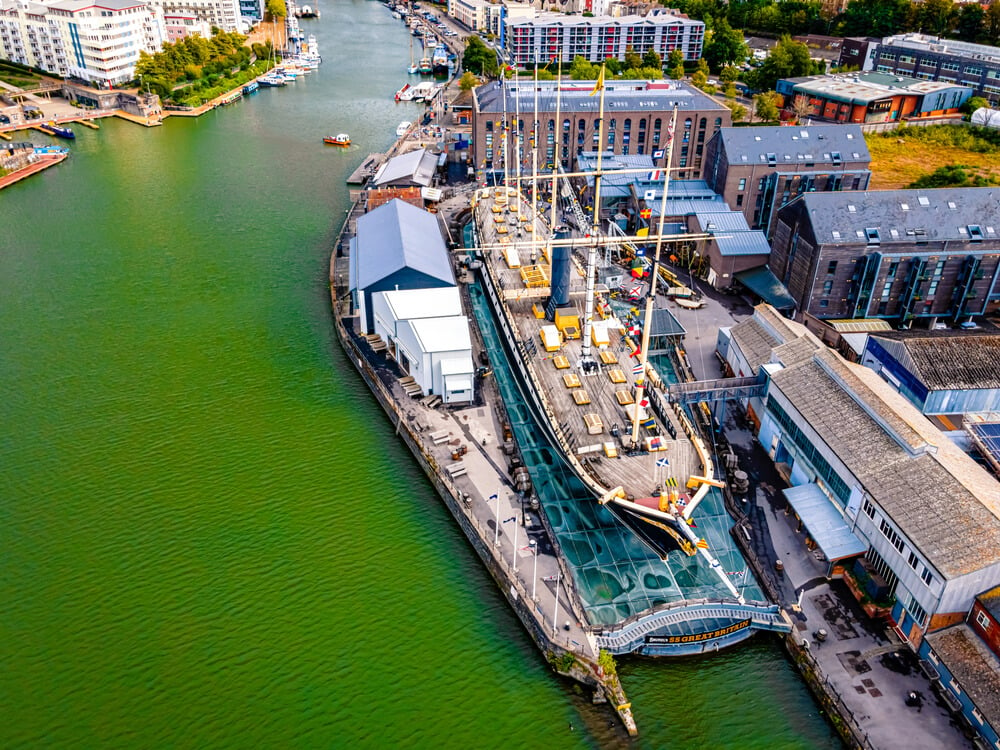 The SS Great Britain is the world's first great ocean liner. Built in 1843 by the innovative engineer Brunel, the ship was the first to be made of iron and to use a screw propeller.
Explore the historic dockyard, board the restored SS Great Britain herself, explore the Dockyard Museum, and learn about Brunel's extraordinary achievements at the Being Brunel museum. Don't miss out on a visit to the dry dock too.
You don't need to be a maritime enthusiast to enjoy a visit here, but I can almost guarantee that you will be when you leave.
Entrance: £19.50
Hours: 10:00 to 18:00 (Tuesday to Sunday)
Address: Brunel's SS Great Britain, Great Western Dockyard, Gas Ferry Road, Bristol
Small Pack Problems? 😉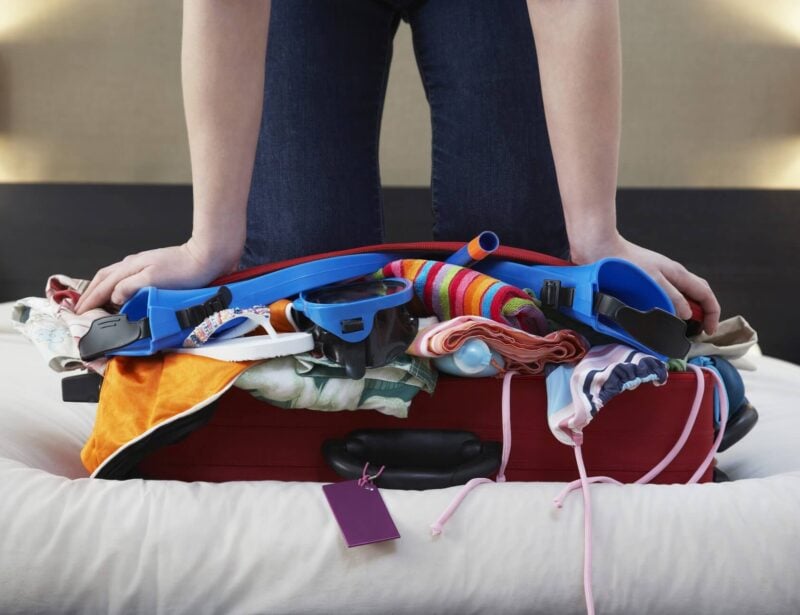 My missus travels with all her clothes in ziplock bags: don't be like my missus. UP YOUR PACKING GAME!
Packing cubes for the globetrotters and compression sacks for the real adventurers – these babies are a traveller's best kept secret. They organise yo' packing and minimise its volume too so you can pack MORE.
Or, y'know… you can stick to ziplock bags.
View Our Fave Cubes
Or Check Out the Sacks!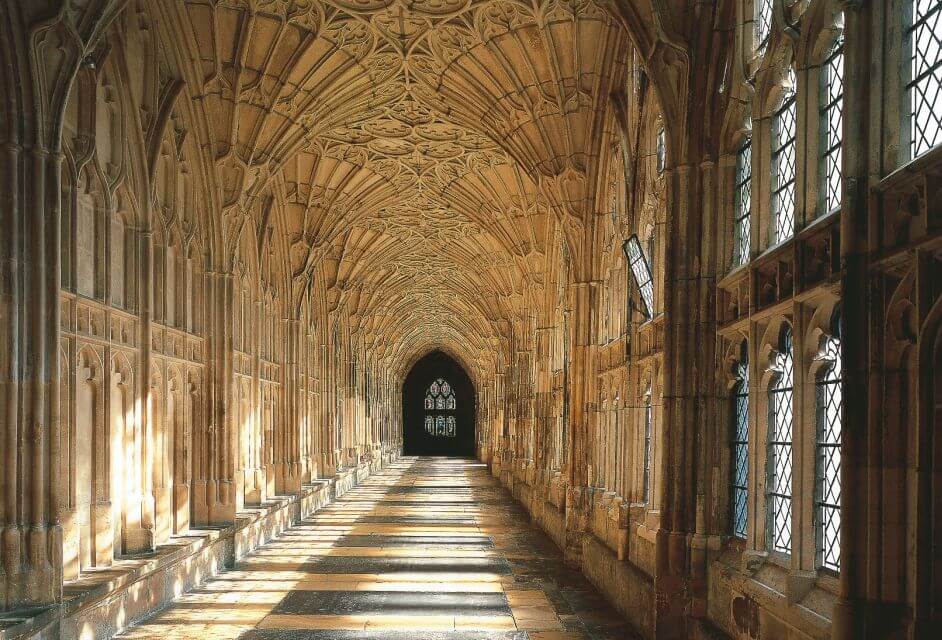 If you're a fan of the wizarding world of Harry Potter, then one of the top things to do in Bristol is to tour some of the locations used in the Harry Potter films.
A tour of Gloucester and Lacock will have you reliving scenes from the movie, including seeing the home of James and Lily Potter, standing inside Professor Snape's potions classroom, and walking along the Hogwarts corridors.
Hear stories from the filming of the movies, test your Hogwarts trivia, and get some epic shots to share on your social media.
Entrance: £800 per group of 4
Hours: Tour times may vary
Address: Hotel pickup
8. Enjoy the outdoors in Bristol's oldest park
Brandon Hill is the oldest park in Bristol and a great place to visit if you're looking for things to do in Bristol on a sunny day. The park also offers lovely views over the city and the Harbourside area.
There's a children's play area and beautiful paths to walk along in this nature conservation area. The most notable feature of the park is Cabot Tower – a red sandstone and cream stone tower that's free to climb for panoramic views (when it's open).
Entrance: Free
Hours: N/A
Address: Brandon Hill Park, Park St, Bristol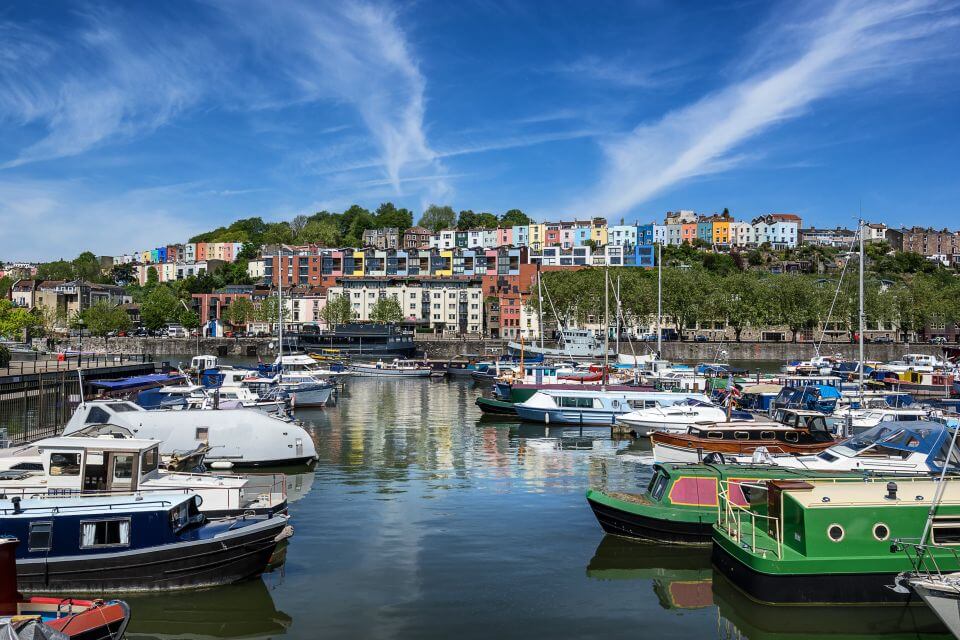 A visit to the beautiful waterfront area should be high on everyone's list of things to do in Bristol. You could take a leisurely stroll to explore the docks and visit the many restaurants and bars, or you could up the ante and do things a little differently.
Using a mobile phone app, you can solve puzzles to unlock clues that will have you exploring the city and learning about the history in an engaging and fun-filled way. It's a mix between a traditional tour and a treasure hunt to be completed at your own pace and in your own time.
Entrance: £4.20
Hours: N/A
Address: The starting point is at the Lookout Lectern
10. Take off into a World of Aviation at Aerospace Bristol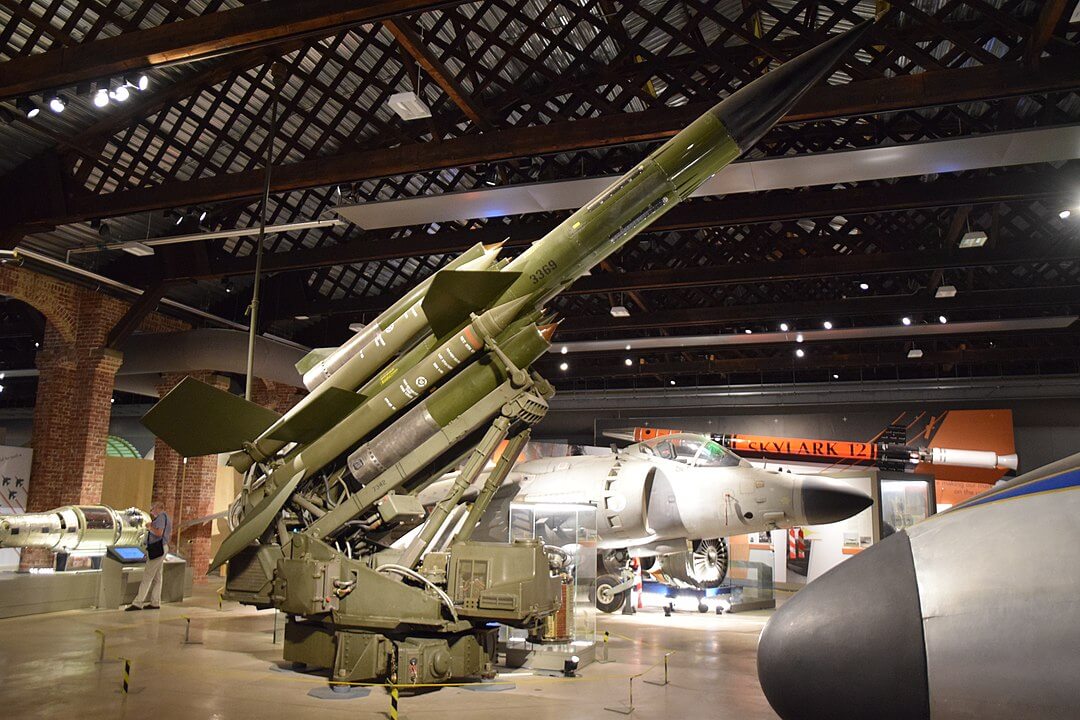 Of all the things to do in Bristol for families, Aerospace Bristol is one you shouldn't miss. Explore the many thrilling exhibits housed in a First World War hangar, including the last Concorde to fly.
The collection contains an impressive variety of aircraft, including aeroplanes, helicopters, space rockets, and satellites. Explore 100 years of aviation history through interactive and hands-on exhibits and a fun time-travelling adventure.
Aerospace Bristol is the perfect day out for all ages and certainly one of the best things to do in Bristol on a rainy day.
Entrance: Adult – £18.00, Child (7 -17) – £10.00
Hours: 10:00 to 16:30 (Tuesday to Sunday)
Address: Aerospace Bristol, Hayes Way, Patchway, Bristol
Is This the Best Daypack EVER???
11. Soak up the tranquil wilderness at Leigh Woods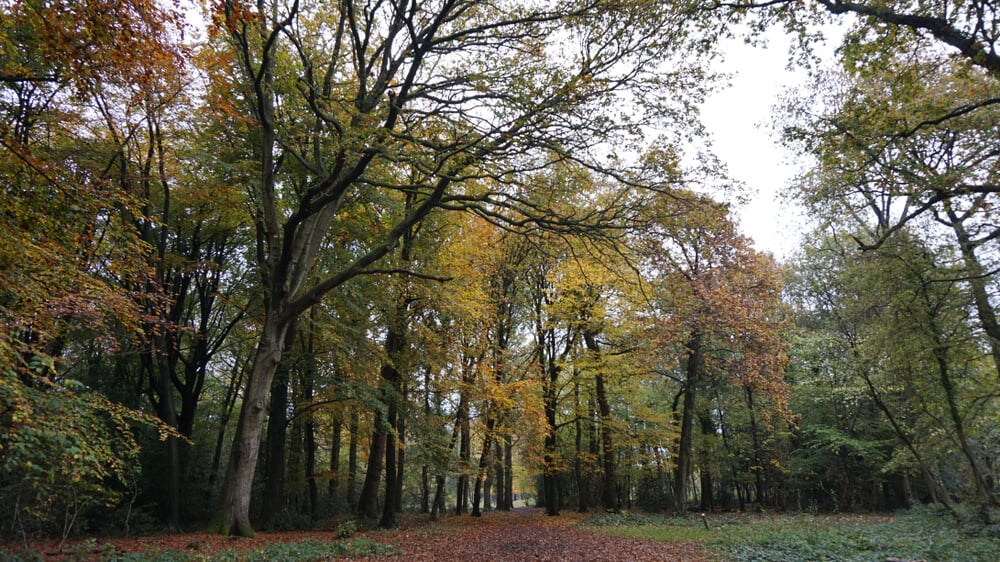 Just over Clifton Suspension Bridge, you'll find the quiet oasis of Leigh Woods. A visit here is highly recommended for anyone wanting to escape the hustle and bustle of the city. It's also a super option for anyone looking for things to do in Bristol with children.
Go bug hunting, bird watching, or enjoy a picnic lunch in nature. Franklin the Fox is on hand to lead families through the woods on the ever-popular family trail. On your wanderings through the park, you're likely to spot all manner of animals, including some friendly grazing cattle!
Entrance: Free
Hours: Open daily from dawn to dusk
Address: Abbots Leigh, Bristol
12. Shop, eat and explore the vibrant St Nicholas Market
Located in the heart of the old city in Bristol, St Nicholas Market has been in existence since 1743. Today, it houses the city's largest collection of independent retailers and was named Britain's Best Large Indoor Market in 2016.
What can you expect on your visit? A vibrant maze of stalls and street food, surrounded by some of Bristol's best historic architecture. Shop for everything from fashion, vintage clothing, gifts, hand-crafted wares, jewellery, and everything in between.
Shopping can certainly work up an appetite. Luckily, there are cafes and plenty of street food options from around the world to satisfy even the hungriest of shoppers.
Entrance: Free
Hours: 9:30 to 5pm (Monday to Saturday)
Address: The Corn Exchange, Corn St, Bristol
13. Explore collections of art, nature, and history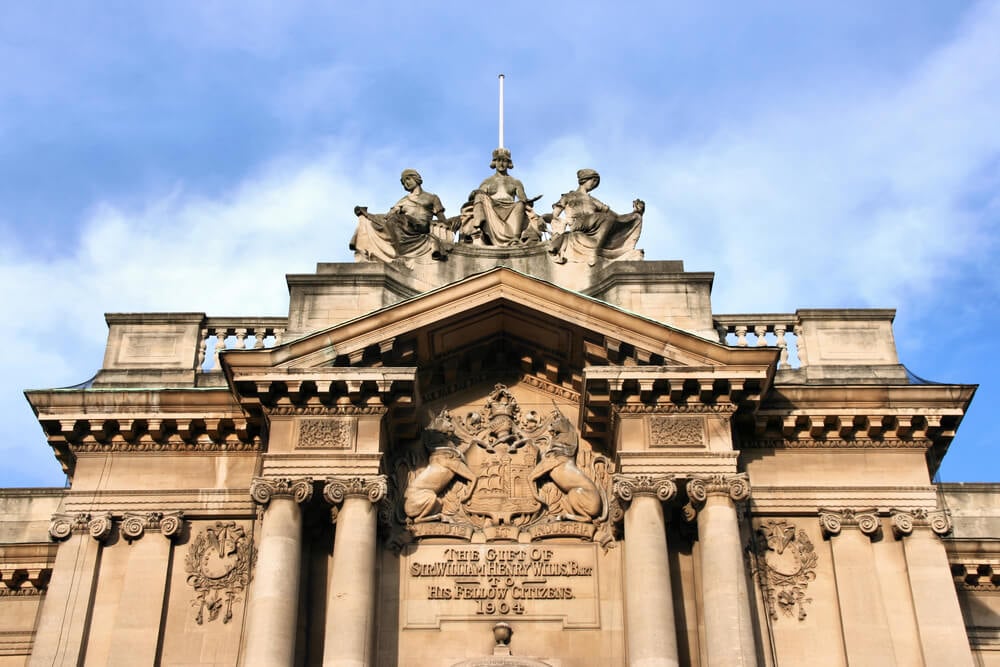 One of the best things to do in Bristol for free is to visit the Bristol Museum and Art Gallery. The museum is open six days a week. It is a treasure trove of fascinating exhibits, ranging from Egyptian mummies, dinosaurs, art, and nature.
The museum's second floor is dedicated entirely to art in all its forms. From exquisite paintings by famous European old masters to one of the largest collections of Chinese glass found outside of Asia, there's something for everyone.
There are also temporary exhibits, workshops, and events throughout the year to check out.
Entrance: Free
Hours: Open daily from 10:00 to 17:00
Address: Queens Rd, Bristol
14. Visit a working farm in South Bristol
Spend a day at the Windmill Hill City Farm for a fun day for the entire family. This 4.5-acre space features community gardens, various farm animals, a play area and picnic space, and a cafe and farm shop.
Learn all about farming and sustainable food production, stroll along the farm's many trails, and visit the animals on the farm. Goats, sheep, pigs, cows, and chickens are waiting to say hi.
Be sure to stop in at the farm shop to purchase food and items produced at the farm and by local artisans.
Entrance: Free
Hours: 9:00 to 17:00 daily
Address: Philip Street, Bedminster, Bristol
Travel with peace of mind. Travel WITH a security belt.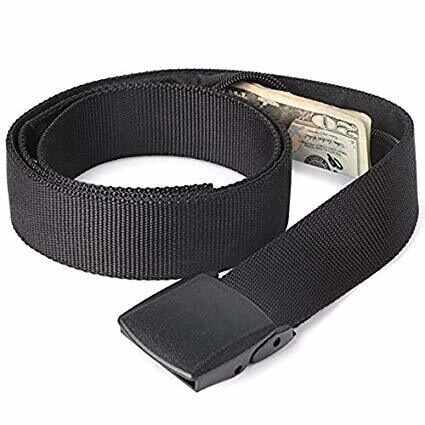 Get your cash stashed with this awesome Pacsafe money belt. It will keep your valuables safe no matter where you go.
It looks exactly like a normal belt except for a SECRET interior pocket perfectly designed to hide a wad of cash or a passport copy. Never get caught with your pants down again! (Unless you want to.)
Hide Yo' Money!
15. Step back in time at Tyntesfield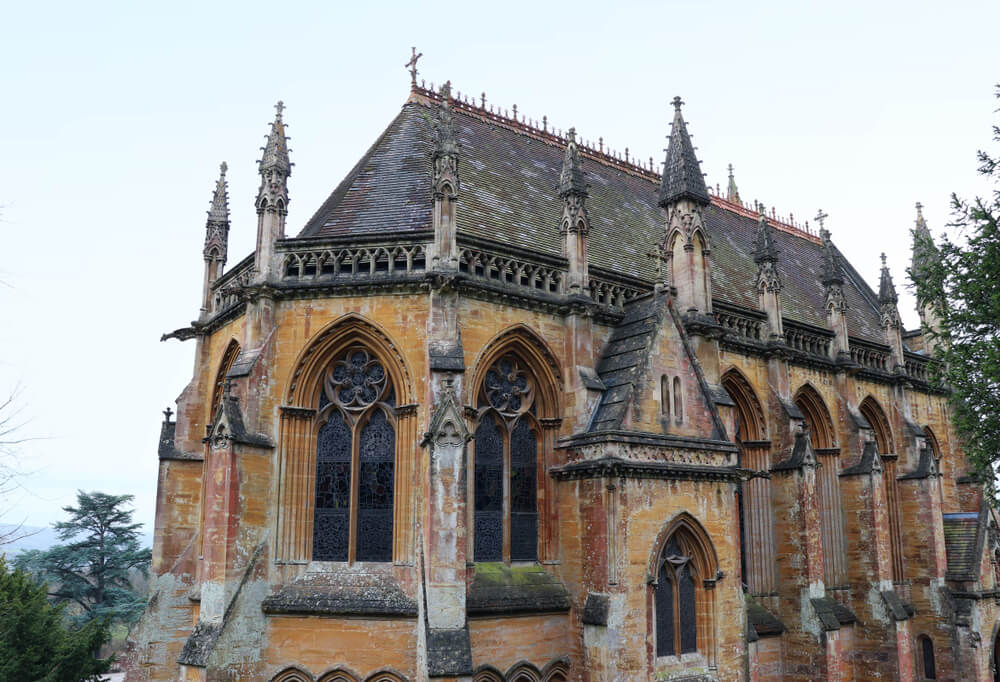 Visit the ornate Victorian Gothic Revival house and its well-kept gardens just outside Bristol for a step back in time. The house was the home of the Gibbs family, who transformed the original Georgian house into the splendid masterpiece you see today.
The stately home's gardens and estate include terraces of flowers, extensive woodland, an impressive kitchen garden, and even an empty lake. If you're visiting with children, lovely play areas keep them entertained.
Grab a light meal and refreshments at the Cow Barn Café, which offers indoor and outdoor seating.
Entrance: Adults – £14.00, Children – £7.00
Hours: 10:00 to 18:00 daily
Address: Wraxall, Bristol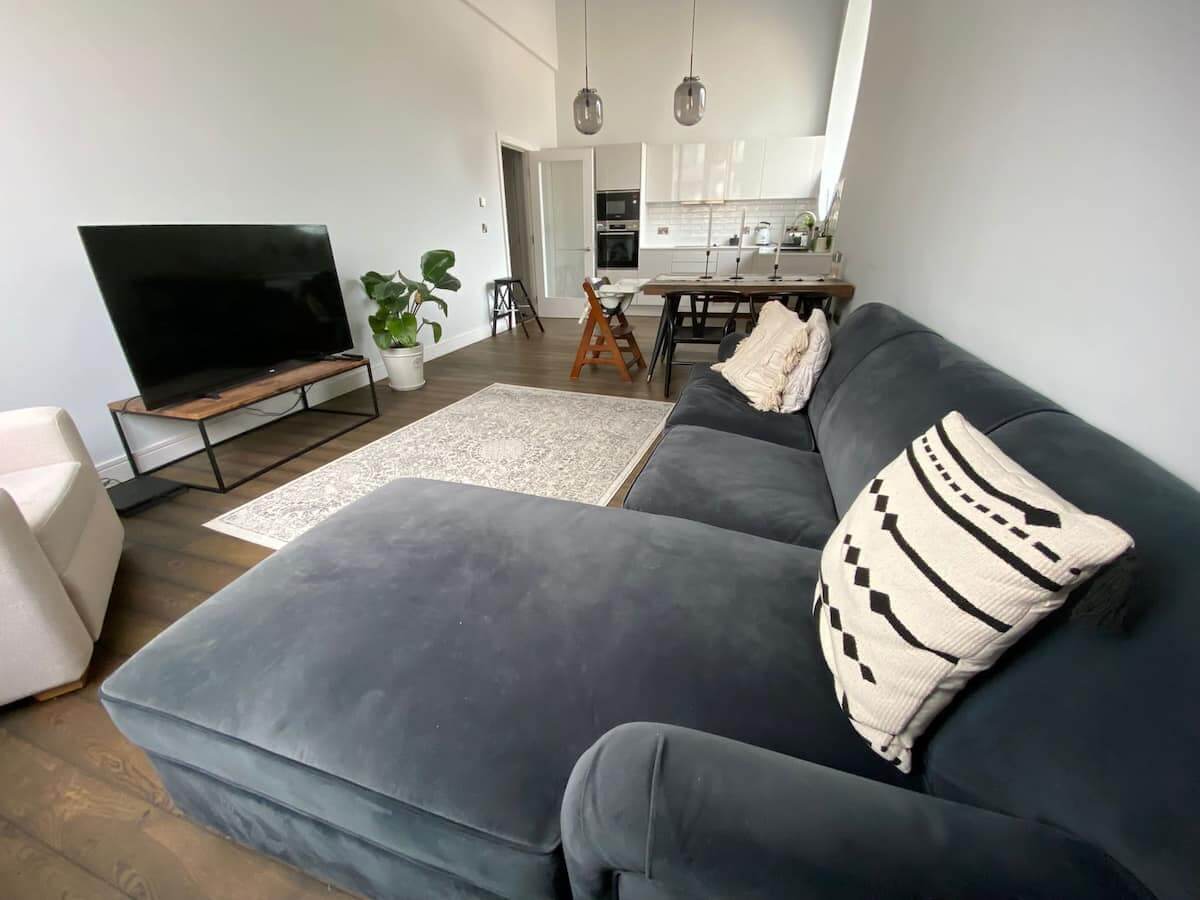 Spend a night in a stylish apartment in the heart of the vibrant Harbourside area of Bristol. Top Bristol attractions are within easy reach of this modern space, including the city centre, Clifton Village, and College Green.
One attraction among them all makes this apartment a unique place to stay. The historic SS Great Britain is moored across the river from the apartment, offering a view of the ship that is not easy to come by.
Stay in modern luxury in this two-bedroom unit, with 2 king-sized beds and all the modern conveniences you'll need for a comfortable stay.
Entrance: £161 per night
Hours: N/A
Address: Bristol City, Bristol
17. Eat street food at The Harbourside Street Food Market
Sample the best of Bristol's street food from various stalls in the scenic and popular Harbourside area. Sample street food from around the world, from pizza to curries and more.
Vendors are united in their ethos to be creative, sustainable, responsible, and ethically sourcing ingredients. And it doesn't stop at food. Enjoy local beers, ciders, spirits, and even mulled wine in the colder months.
The Harbourside Market is popular with both locals and visitors with its great atmosphere, music, and variety of food and drink options.
Entrance: Free
Hours: 12:00 to 14:30 (Wednesday and Thursday), 11:00 to 16:00 (Saturday and Sunday)
Address: 1 Canon's Road, Bristol
18. Tour a typical Georgian House
Visit a typical Georgian home that originally belonged to a wealthy slave plantation owner and sugar merchant. The house, which is operated by Bristol Museums, was built in 1790. It has been impeccably preserved and shows how the privileged residents would have lived.
You're also able to see what life was like below stairs too. You'll see the hidden staircases that servants used to move about the house undetected, the range of bells used to summon the servants, and the Housekeeper's Room.
It's a fascinating insight into a time gone by and well worth a visit if you're looking for things to do in Bristol.
Entrance: Free
Hours: 11:00 to 16:00 (Monday, Tuesday, Saturday, Sunday)
Address: 7 Great George St, Bristol
Forget boring accommodation… book yourself an EPIC STAY!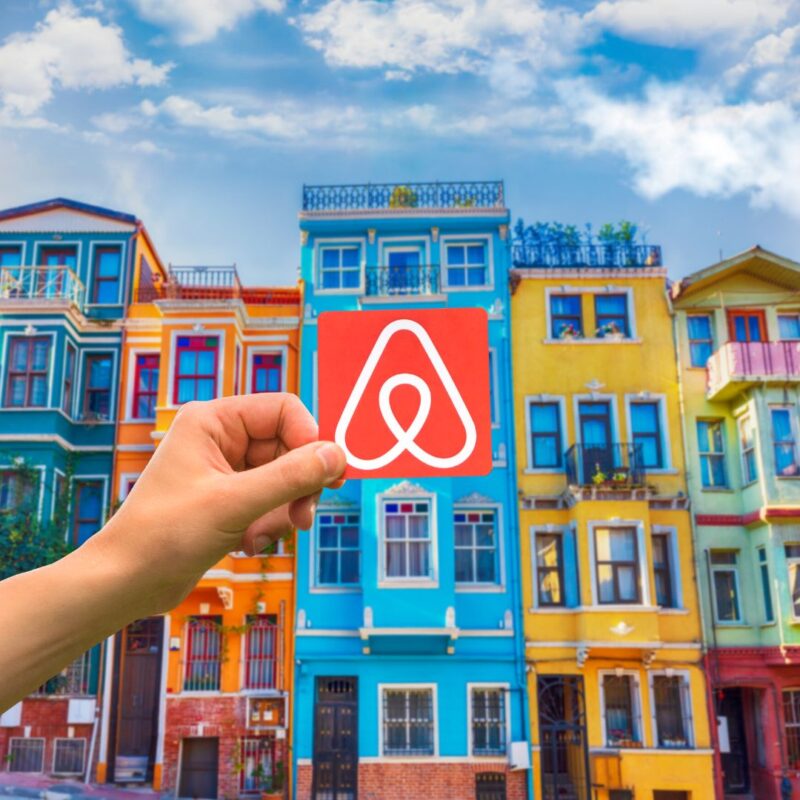 Why stay in a naff hotel when you can stay in a cosy, stylish local house instead? And for half the money too!
Stay somewhere EPIC and save your hard-earned dollars — from houses to barns to castles and caves, there is an Airbnb for every occasion!
Book an EPIC Stay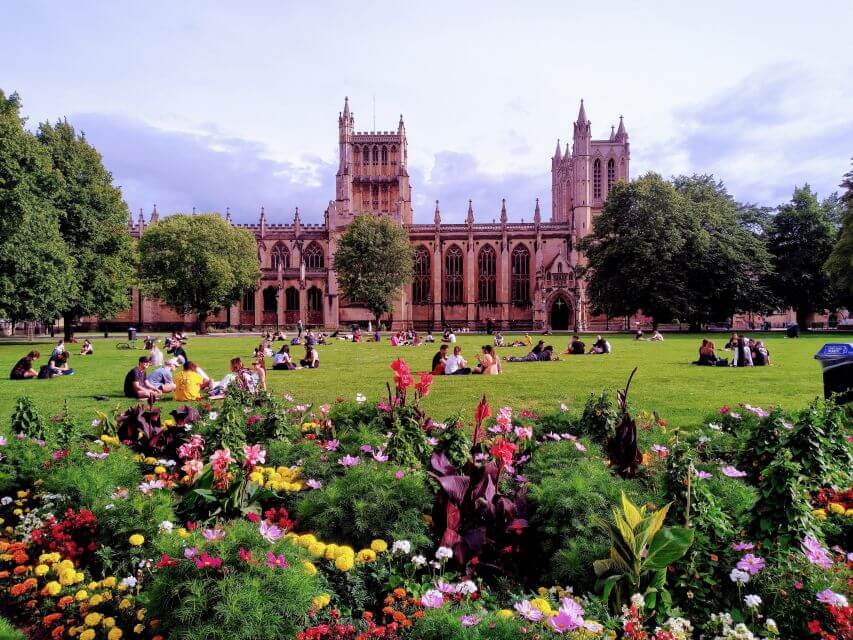 This is one for the independent traveler who enjoys going at their own pace. A self-guided audio tour is one way to experience the best that Bristol offers, with fascinating insights provided but without crowds or restrictions on time.
Explore the history and culture of the city, take in two artworks from the famous street artist Banksy, and explore historic landmarks like Castle Park and Colston Hall. Grab a bite to eat at the Old Vic in the dock area and stroll through College Green.
Entrance: £3.75
Hours: N/A
Address: Audio tour begins at Bella Vista Italian restaurant
20. Feast your eyes on Contemporary Art at Arnolfini
Yes, Bristol has oodles of history to explore, but you only need to head to Arnolfini, located in the vibrant Harbourside area, for something a little more current. Since 1961, Arnolfini has presented contemporary visual art, performance, dance, film, and music to patrons in Bristol.
Artists on display represent a wide range of cultures and backgrounds. In addition, Arnolfini is partnered with Tate, so exchange programs are common to complement the innovative, inclusive and engaging experience on offer.
In addition to various exhibitions, workshops, and performances, Arnolfini also features a reading room, Harbourside Bar, and a bookshop.
Entrance: Free
Hours: 11:00 to 18:00 (Tuesday to Sunday)
Address: 16 Narrow Quay, Bristol
21. See over 4500 types of plants at the University of Bristol Botanic Garden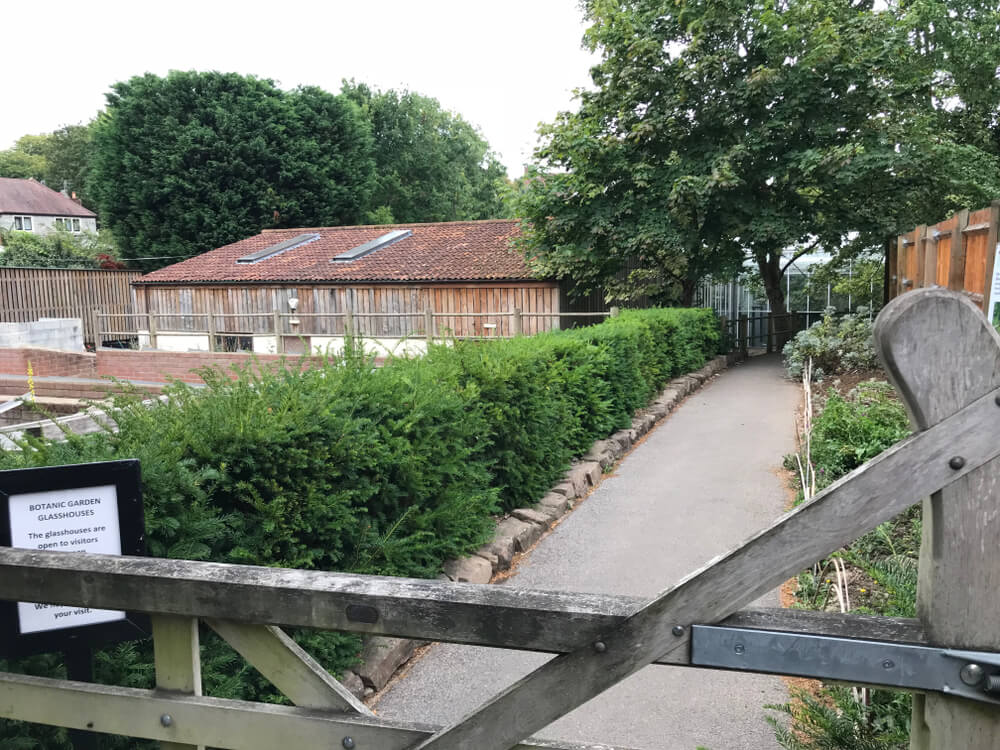 There's something very calming about being around plants. If you need a tranquil moment or a day surrounded by nature, visiting the magnificent University of Bristol Botanic Gardens is highly recommended.
Over 4,500 species of plants are arranged and displayed in collections related to specific themes. Visit the Evolution Collection or the Mediterranean Collection, as well as the Tropical and Subtropical zones. There's even a collection dedicated to useful plants, which will leave you with a new respect for the leafy world of plants.
Entrance: Adults – £9, Children under 18 – free
Hours: 10:00 to 16:30 daily
Address: University of Bristol Botanic Garden, The Holmes, Stoke Park Road, Stoke Bishop, Bristol
Where to Stay in Bristol
With so many things to do in Bristol, it should be no surprise that there is an equally wide variety of places to stay. Whatever your budget and travel style, you'll find everything from hostels to homestays and glitzy hotels. Here are my recommendations of places to stay in Bristol.
Travelers looking for an affordable and comfortable hostel in Bristol will find that at the YHA Bristol. In addition to simple dorm rooms, the four star hostel includes a bar and a common room, as well as plenty of places to meet other travels.
Many of Bristol's top attractions are accessible by foot. Bristol Meads train station is a 15 minute walk and the city centre is a quick bus ride.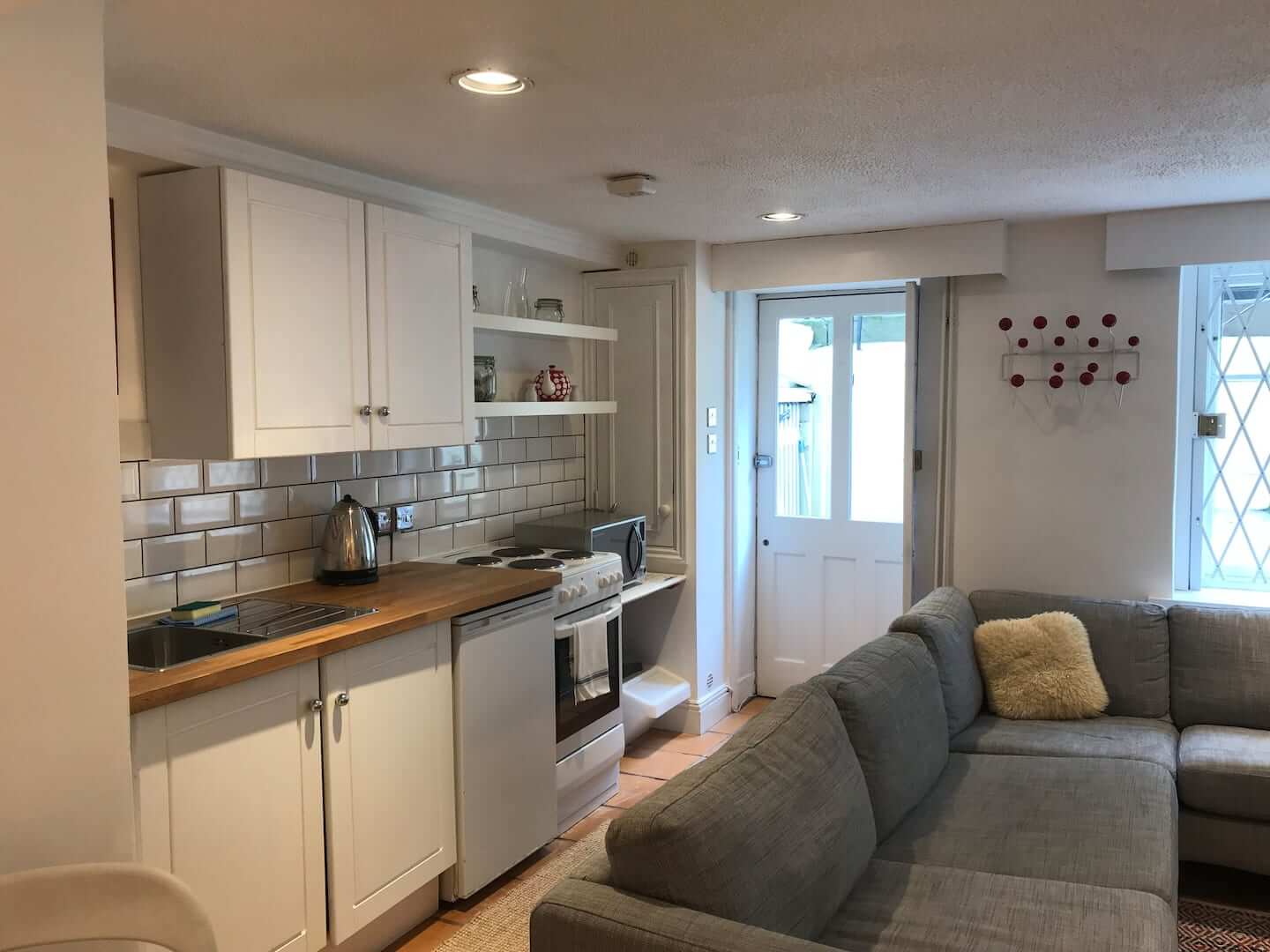 Enjoy a private stay with your own separate entrance in this basement studio Airbnb in Bristol, located in the desirable area of Clifton Village. The famous Clifton Suspension Bridge is nearby, and you'll find a lovely park across the road and a welcoming pub next door.
This open-plan apartment is a great retreat to return to after a day of exploring the many sights of Bristol.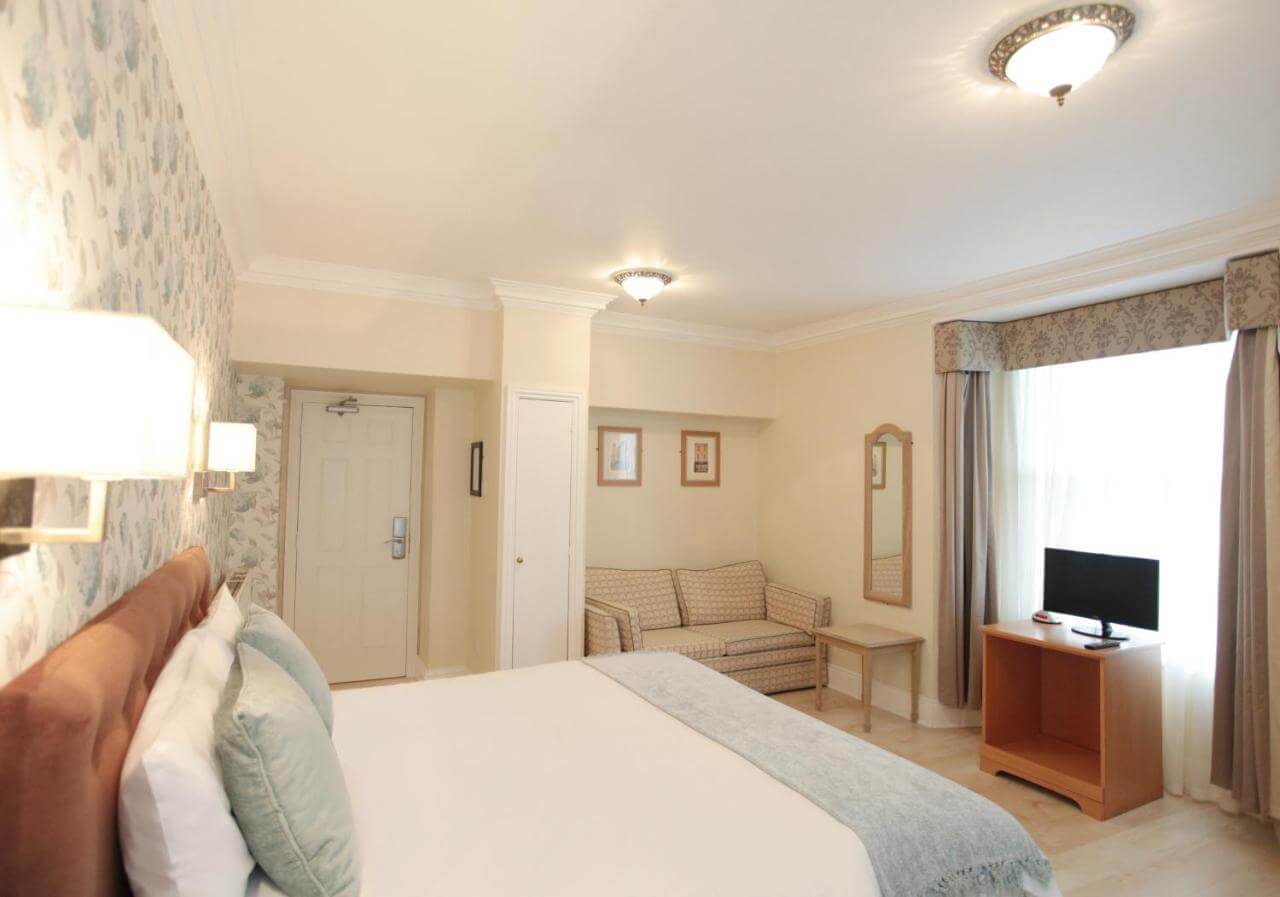 Victoria Square Hotel is the perfect city centre B&B in Bristol which is within walking distance to many of the city's top attractions. It has comfortable rooms, free Wi-Fi, and added extras like a flat-screen TV and a private bathroom.
Set in a leafy garden square, this hotel feels like a rural retreat in the city centre. It's the perfect place to wake up to each day.
Some Additional Tips for Visiting Bristol
Invest in travel insurance! You never know what may happen on the road.
Travel by bike. A great way to get around Bristol is by bicycle. Rent a bike for a day for around £18 or opt for an electric bike for £40 a day. There are cycle lanes throughout the city so it's highly accessible.
Opt for self-catering. You don't need to spend a lot to eat well. Save on your food budget by booking somewhere that has basic food-making facilities and buy groceries.
Visit during the summer. Plan your visit between May and September to experience some of the great festivals that take place during the summer.
Bring a good water bottle with you and avoid buying single-use plastic ones!
Book in advance. You can save significantly by booking your trip well before you plan to go.
Look out for free museums. On a tight budget? There are plenty of things to do in Bristol for free, like visiting the many parks and green spaces, as well as the museums that are also free to visit
Don't forget your travel insurance for Bristol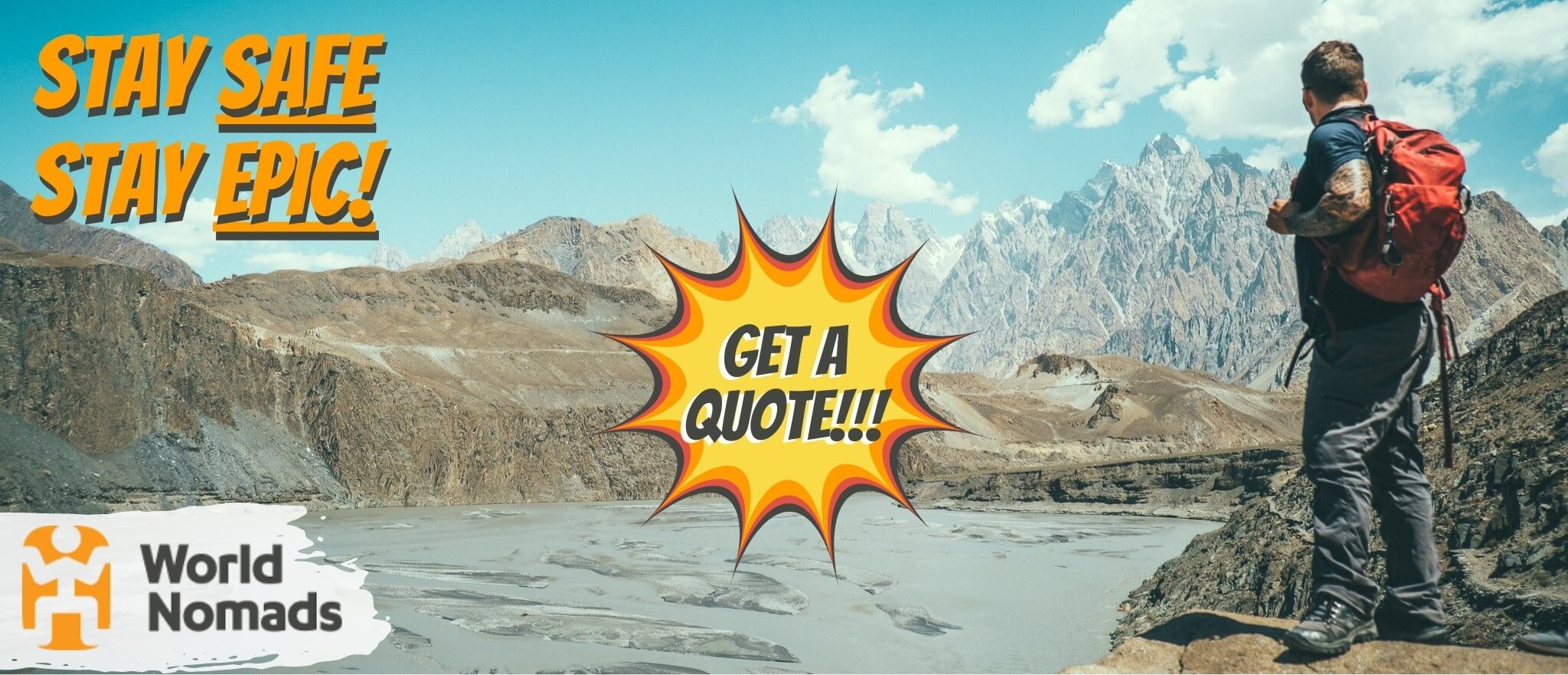 World Nomads' mission is to support and encourage travellers to explore their boundaries. They offer simple & flexible travel insurance, and safety advice to help you travel confidently.
They've been doing it since 2002 – protecting, connecting, and inspiring independent travellers just like you.
Get a quote below or read our in-depth review!
World Nomads provides travel insurance for travelers in over 100 countries. As an affiliate, we receive a fee when you get a quote from World Nomads using this link. We do not represent World Nomads. This is information only and not a recommendation to buy travel insurance.
Final Thoughts on Things to Do in Bristol
Bristol is a city of rich history, art, and nature, all rolled into one. Today, it's one of the unique and diverse cities in the UK, and you'll find plenty of eclectic activities and attractions to visit suitable for any type of traveller.
While there are clearly so many activities to enjoy, it's not possible to see them all in a weekend. If you're tight on time, I highly suggest walking around the city and keeping your eyes up – you'll see everything from street performers to buskers, to insanely cool graffiti.
Bristol is a city where quirky things happen in the most random of places, so just have wandering and people watching.
I hope you've enjoyed this round-up of the top things to do in Bristol and feel like you have enough activities to put your itinerary together.
---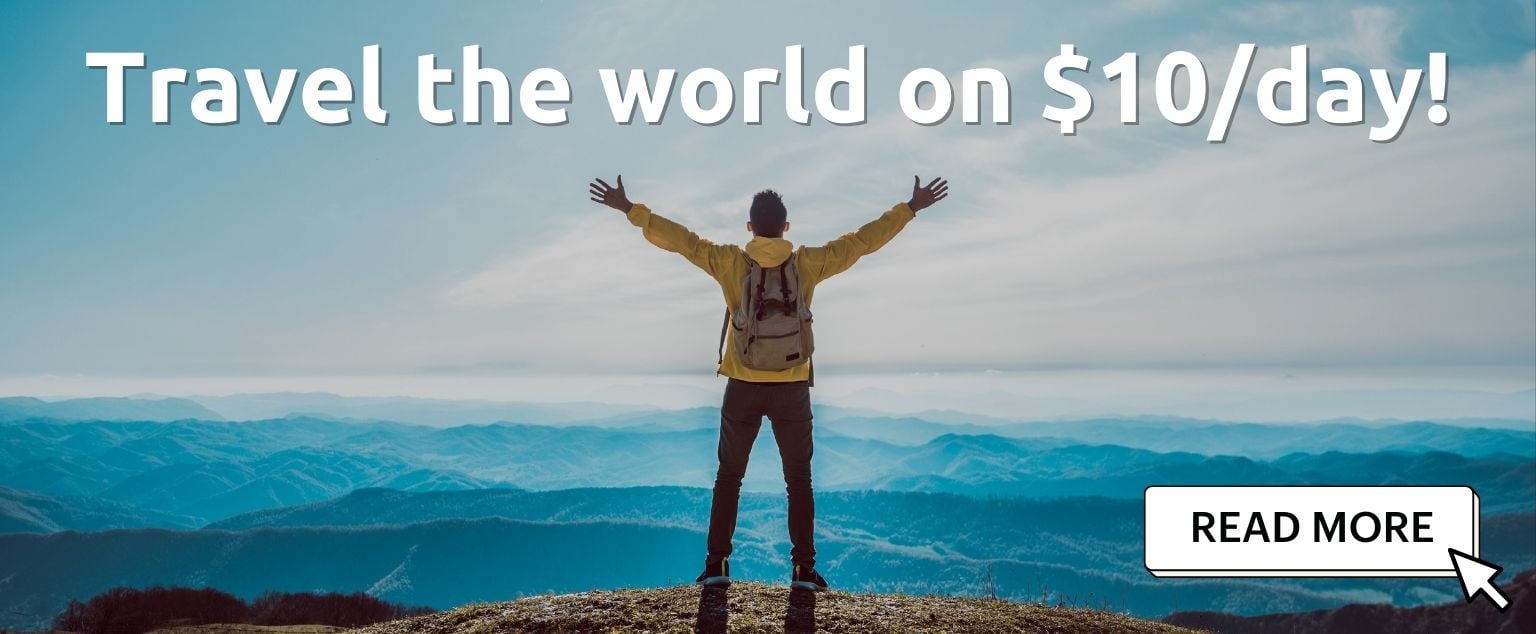 And for transparency's sake, please know that some of the links in our content are affiliate links. That means that if you book your accommodation, buy your gear, or sort your insurance through our link, we earn a small commission (at no extra cost to you). That said, we only link to the gear we trust and never recommend services we don't believe are up to scratch. Again, thank you!