Southampton is the iconic city that big farewell to the Titanic, hosts world-renowned sailing races, and is steeped in maritime history. It's a huge city, and its seafaring culture is embedded into everything.
With medieval monuments and museums galore, you'll find there are plenty of things to do in Southampton to keep you busy.
This coastal city is not just known for its nautical activities but is surrounded by stunning nature spots such as the nearby New Forest National Park. Foodies will undoubtedly enjoy eating their way through Oxford Street.
Whether you're visiting as a family or on an epic solo adventure across the UK, you'll find plenty of attractions in Southampton. In fact, there's so much to do that choosing what to do in Southampton is the hardest part of planning your trip.
To help you out, I've prepared this guide to the best things to do in Southampton for any type of traveler. So, let's take a look at the many wonders that await in Hamshire's largest city!

Unlock Our GREATEST Travel Secrets!
Sign up for our newsletter and get the best travel tips delivered right to your inbox.
The Top Things to Do in Southampton
Backpacking the UK and not sure what to see first? Then check out my favorite places below! In my opinion, these are the places that you really don't want to miss if you want to experience the very best of the city.
1. Check Out the SeaCity Museum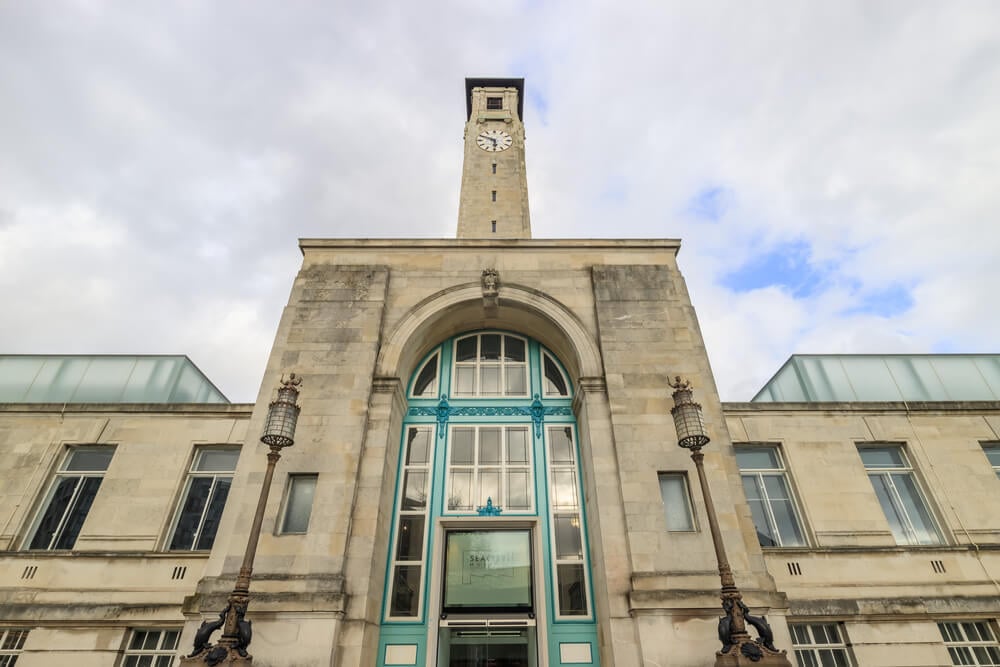 Let's start off with one of the most sought-after activities in Southampton. The SeaCity Museum opened in 2012 to mark the 100th anniversary of the Titanic's departure from Ocean Dock. Tourists from all over flock there to see the Titanic Story exhibit which includes an interactive model of the ship.
See how the crew lived aboard the vessel and listen to first-hand testimonies of survivors as they take you through that harrowing night.
Another head-turner at the museum is the replica of the RMS Queen Mary which, at one ton, makes for quite a stunning display.
If visiting in summer, you may wish to get your tickets in advance since same-day tickets are often sold out.
Entrance fee: $11.50 (adult), $8.40 (under 16s), $9 (seniors 65+), $35.10 (families 2 adults and 3 children)
Hours: 10 a.m. to 5 p.m. (last entry 3.30 p.m.)
Address: Havelock Rd, Southampton SO14 7FY, UK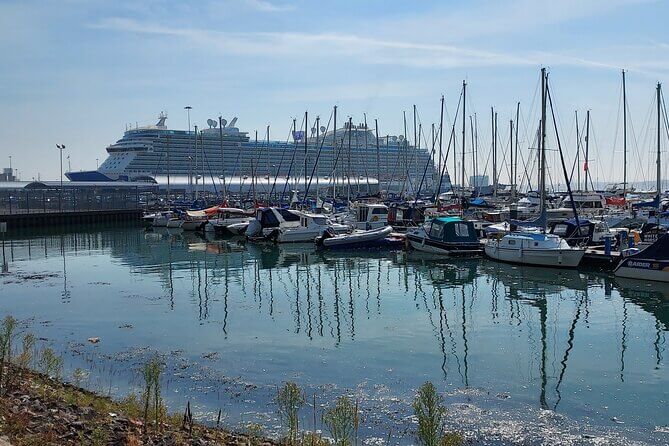 Ideal for travelers who are pressed for time, walking around the city with a local takes you through the city's most iconic spots in less than two hours.
Snap selfies with the Tudor House and learn about the history behind this iconic building before making your way over to the Mayflower Memorial, a 50-foot-tall monument that commemorates the Mayflower's departure to the New World.
Enjoy a quick tour of the vibrant Town Quay, then head over to the Dolphin Hotel, known for its stunning Georgian architecture. Discover popular points of interest like Southampton's Cenotaph and the Titanic Engineer Officers Memorial before concluding your tour at Andrews East Park.
Whew! Talk about covering a lot of ground in little time! Remember to wear comfy shoes.
Entrance fee: $17.28
Hours: Various time slots from 10 a.m. to 7 p.m.
Address: West Quay Shopping Centre, Western Esplanade, Southampton SO15 1QE, UK
3. Board the Historic SS Shieldhall
Not only is the SS Shieldhall part of the British National Historic Fleet, but it's also among the largest working steamships in Europe.
Indeed, an excursion on this historic vessel is often said to be among the best things to do in Southampton- and for good reason!
Experience the golden age of steam travel, see the traditional instruments on the bridge and check out the SS Shieldhall's steam-powered steering gear which is similar to the one that was used on the Titanic.
You'll also have a chance to chat with the Captain and the crew. After moseying around the ship, kick back and relax while listening to the commentary as the vessel glides down Southampton Water and the Solent.
Entrance fee: $32 to $162, depending on the cruise
Hours: 10 a.m. to 4 p.m.
Address: 110 Berth, Southampton SO15 0HH, UK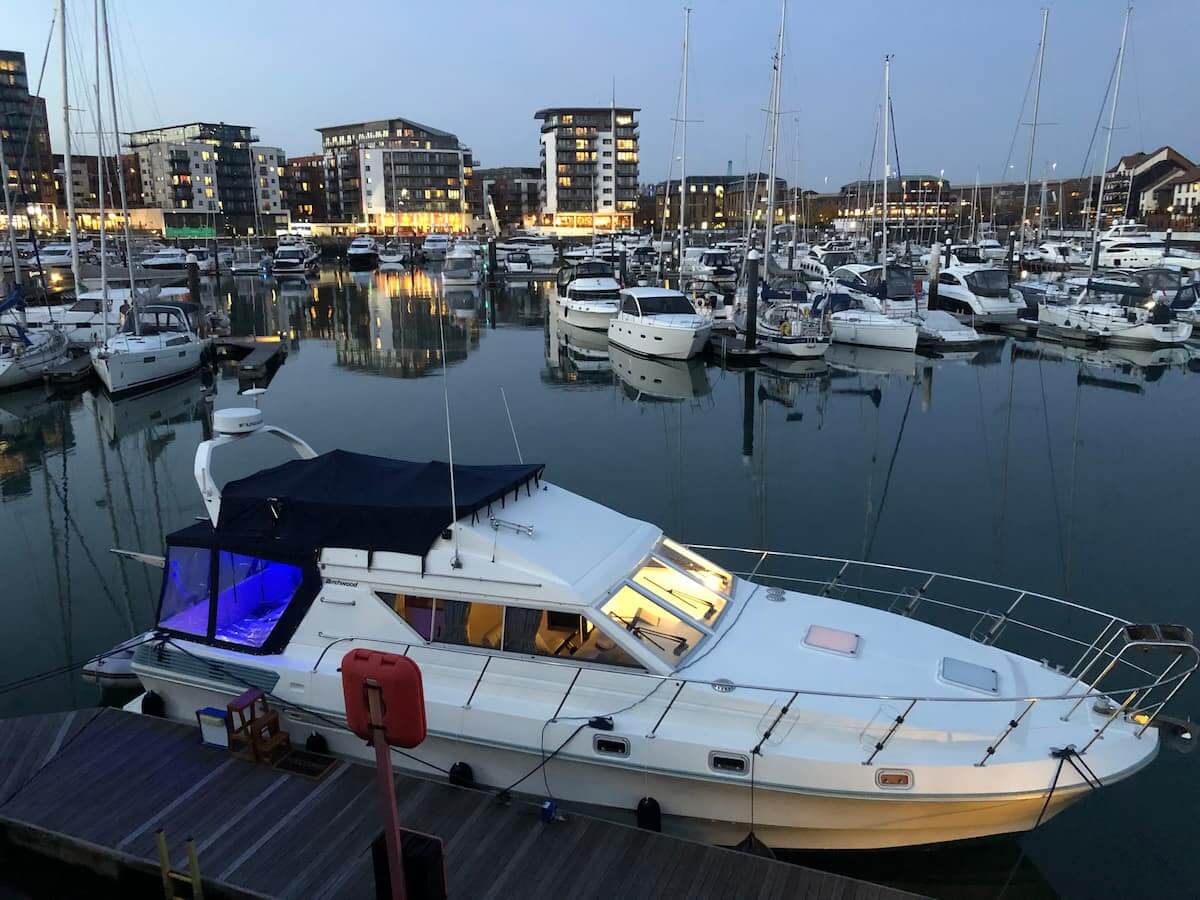 If you are looking for somewhere to stay that's truly unique, you may wish to consider this spacious motor yacht moored on the Ocean Village Marina.
After all, there's no better way of experiencing Southampton's seafaring legacy than to immerse yourself in the maritime world!
Fitted with all the comforts of home, this yacht boasts two bathrooms and two bedrooms to sleep four guests comfortably. There's also an extra bed to accommodate an additional person.
Spend a day exploring nearby attractions like the SeaCity Museum and Netley Abbey, then return to the yacht where you can rustle up a meal in the kitchen. Enjoy an Al Fresco dinner on the lounging terrace while soaking up gorgeous bay and city views.
Entrance fee: $183/night
Hours: Check-in from 1 p.m. to 11 p.m., Checkout at 11 a.m.
Address: Ocean Village Marina, Southampton, UK
5. Be Awed by the Medieval City Walls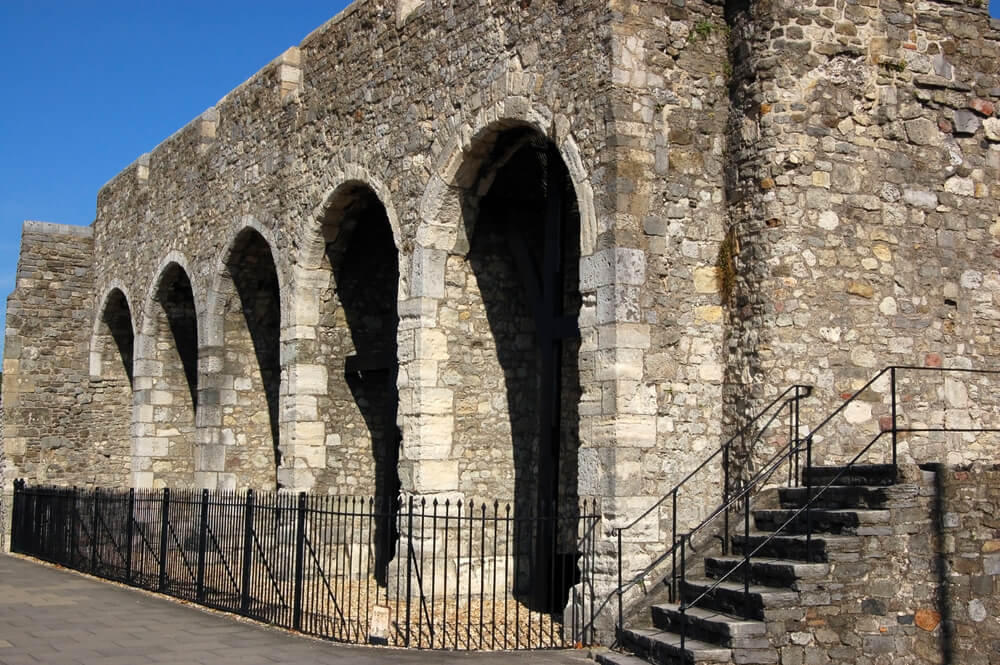 Wondering what to do in Southampton on a beautiful summer's day? Well, why don't you walk the famed Southampton city walls?
Dating all the way back to the 14th century, Southampton's medieval walls are among the longest in Britain and well worth a visit in my opinion!
While you'll be treated to the best views of the walls from the Western Esplanade, I would absolutely recommend that you cover the circular marked circuit to properly take everything in.
As you stroll through this one-kilometer circuit, look out for the artworks, information boards, and interpretation panels that'll provide more information about the walls. The trail also takes you across Bargate, one of the most impressive medieval town gates in England.
Entrance fee: Free
Hours: Open 24 hours
Address: Old Town, Southampton, SO14 2AR, UK
6. Check out the Southampton City Art Gallery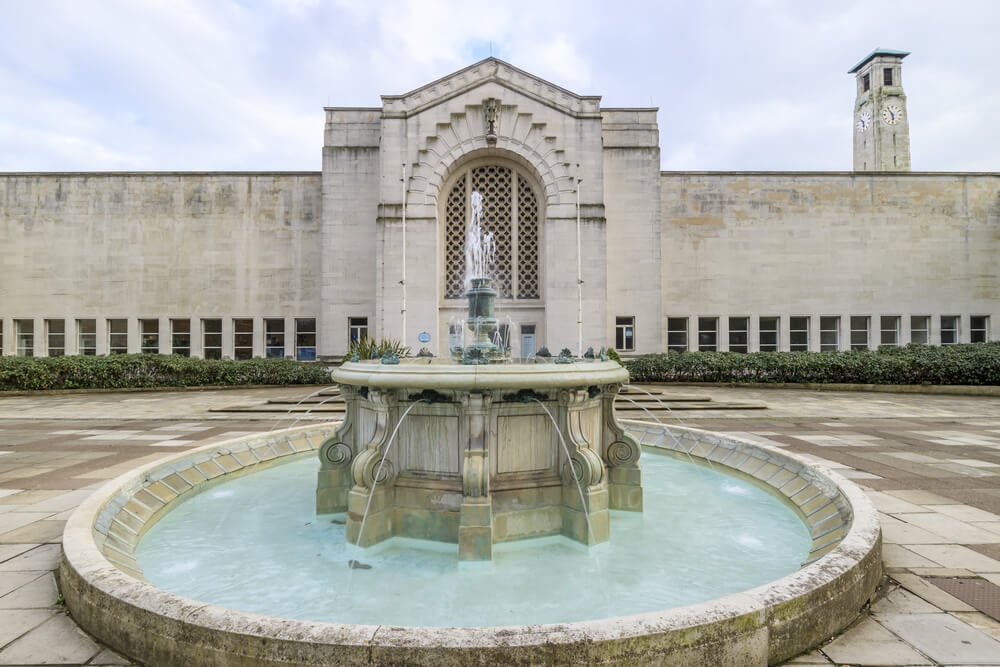 Housed in a stunning Art Deco building, the Southampton City Art Gallery offers the opportunity to enjoy various types of exhibitions, ranging from drawing, sculpture, film, painting, and more.
Stroll through the ornate halls while taking in various types of exhibits, including a unique 'Designated Collection' which consists of over 5,000 works spanning 8 centuries. If you're traveling with kids, they'll no doubt enjoy the 'Please Do Touch' trail which is an interactive and tactile exhibition that's specifically aimed at children.
Be sure to check out the Firehall Room where artist-run groups and local artists curate their own exhibits. Year-round art workshops for kids are also available, although they fill up quickly during summer.
Entrance fee: Free
Hours: 10 a.m. to 3 p.m. (Monday to Friday), 10 a.m. to 5 p.m. (Saturday)
Address: Civic Centre, Commercial Rd, Southampton SO14 7LY, UK
Small Pack Problems? 😉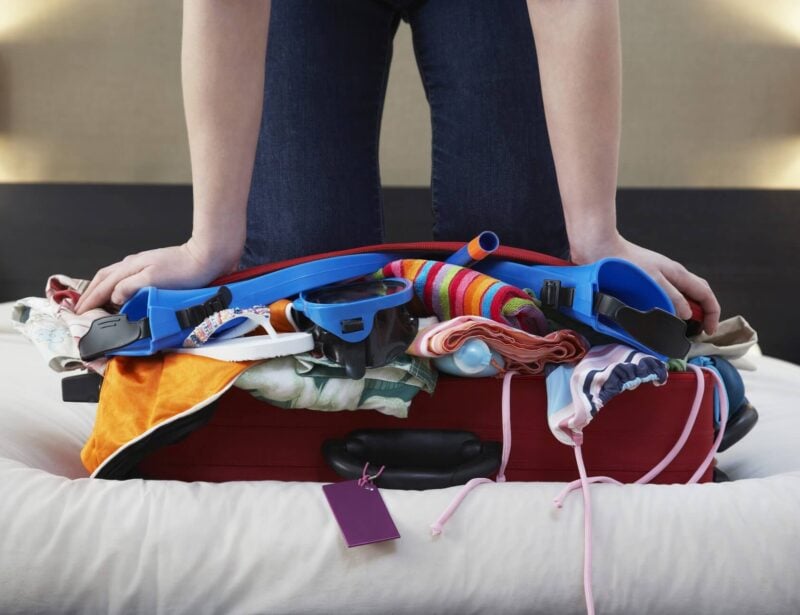 My missus travels with all her clothes in ziplock bags: don't be like my missus. UP YOUR PACKING GAME!
Packing cubes for the globetrotters and compression sacks for the real adventurers – these babies are a traveller's best kept secret. They organise yo' packing and minimise its volume too so you can pack MORE.
Or, y'know… you can stick to ziplock bags.
View Our Fave Cubes
Or Check Out the Sacks!
7. Take the Ferry to Hythe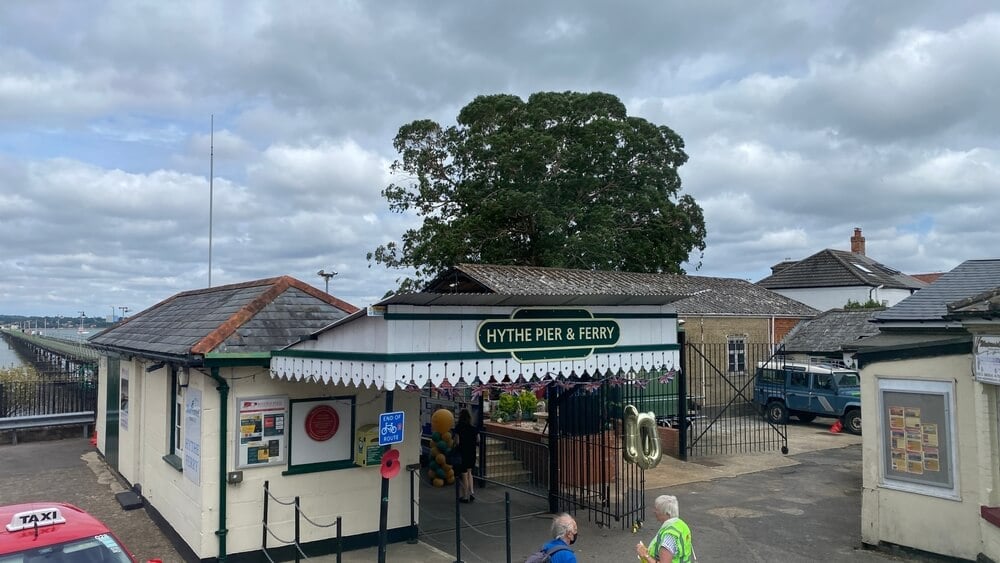 Given the city's nautical heritage, it should come as no surprise that boarding the Hythe ferry is among the top things to do in Southampton!
Not only does this activity takes you across Southampton Water, but you'll also get to tour the village of Hythe. The crossing takes only 10 minutes and there's a ferry every half hour. Free parking is available at the Town Quay.
I would advise you to board the ferry later in the afternoon so you can enjoy a beautiful sunset from the Hythe Pier.
In the village center, you'll find a Georgian High Street dotted with plenty of quirky boutiques. There's also a vintage electric train that runs down the length of the pier.
Entrance fee: $8.40 (adult), $6 (children),
Hours: 7.30 a.m. to 6.30 p.m.
Address: The Pier, Prospect Pl, Hythe, Southampton SO45 6AU, UK
If you think you know everything there is to know about the Titanic, think again!
Perfect for fans of the movie or big ships in general, this activity takes you across the lesser-known Titanic sights hidden around Southampton.
Explore the history behind the ship's design and learn about how its structure shaped the future of shipbuilding. Then, have a pint at the Grapes Pub which holds plenty of Titanic-related secrets.
In fact, this vintage pub used to be popular with the Titanic crew and dock workers. Best of all, this activity gives you 10% off at the pub!
In addition to the Titanic, you'll get to learn more about the Royal QE2 Yacht and the Mayflower.
Entrance fee: $19.68
Hours: 2.30 p.m. to 4.30 p.m.
Address: Town Quay, Southampton SO14, UK
9. Wander the Sir Harold Hillier Gardens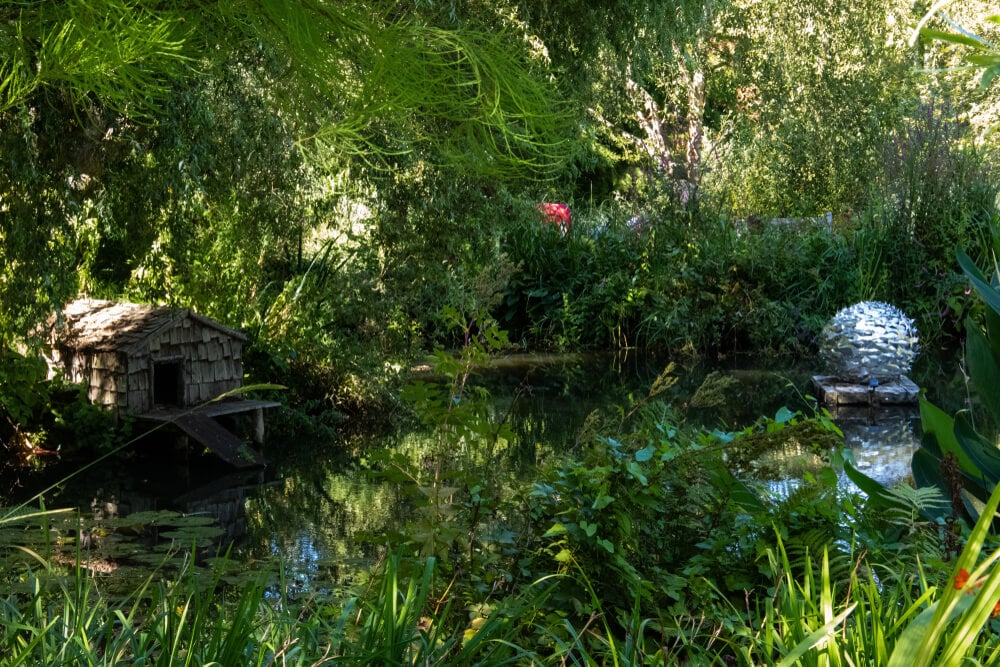 Are you looking for outdoor things to do in Southampton? How about a visit to the Sir Harold Hiller Gardens, located in nearby Romsey?
Founded by horticulturalist, Harold Hillier in 1953, this arboretum houses a staggering collection of shrubs and trees. Some of the garden's highlights include the Hydrangea Walk, Azalalea Woodland, Himalayan Valley, and the Centenary Border which is one of the longest double borders in the country.
Coursed by winding pathways, the park also features fun activities for kids such as a flying carpet swing, wobbly bridge, tree house, and bamboo tunnel.
Dogs are welcome in the Hiller Gardens so feel free to bring your furry friend along for a stroll!
Entrance fee: $12.50 (adults), $2.80 (children 5 to 16), $27.60 (families 2 adults and 2 children)
Hours: 10 a.m. to 6 p.m.
Address: Jermyns Ln, Romsey SO51 0QA, UK
The great thing about Southampton is that it's really easy to take day trips. You can take a day trip to London, Portsmouth, or my personal favorite, the medieval city of Winchester.
Winchester is a half-hour drive from Southampton and is a cathedral city known for its many historical attractions.
By far the most disguisable landmark in this city is the Winchester Cathedral which is the largest of its kind in Europe. If you want to explore the cathedral and other Winchester landmarks while avoiding the crowds, you can consider this guided tour of the city.
Marvel at the Medieval architecture, hear stories about the Knights of the Round Table, and learn more about the city's literary legends as your guide takes you through popular points of interest.
If all that sightseeing makes you hungry, you'll be glad to learn that the activity offers a discount at the historic Wykeham Arms pub.
Entrance fee: $14.76
Hours: 10 a.m. to 12 p.m.
Address: Winchester SO23 8UH, UK
Is This the Best Daypack EVER???
11. Take the Kids to Manor Farm Country Park
Parents looking for things to do in Southampton with kids will no doubt be thrilled by a visit to the Manor Farm Country Park.
This picturesque Victorian farm boasts just about everything you need for a rural day out with the family. Children can run to their heart's content in the outdoor play area, featuring a play tractor and pedal tractor circuit.
You'll also find an Anderson shelter, Blacksmith's forge, historic barns, a pond, and a wildlife garden. In addition to all those cool things to explore, you can check out the Park's Victorian schoolroom and wartime cottage.
While the Park has a tearoom, you're also welcome to bring a picnic to enjoy on the idyllic grounds.
Entrance fee: $10.20 (adults), $6.60 (children 3-16)
Hours: 10 a.m. to 5 p.m.
Address: Pyland's Ln, Southampton SO31 1BH, UK
12. Attend the Southampton Boat Show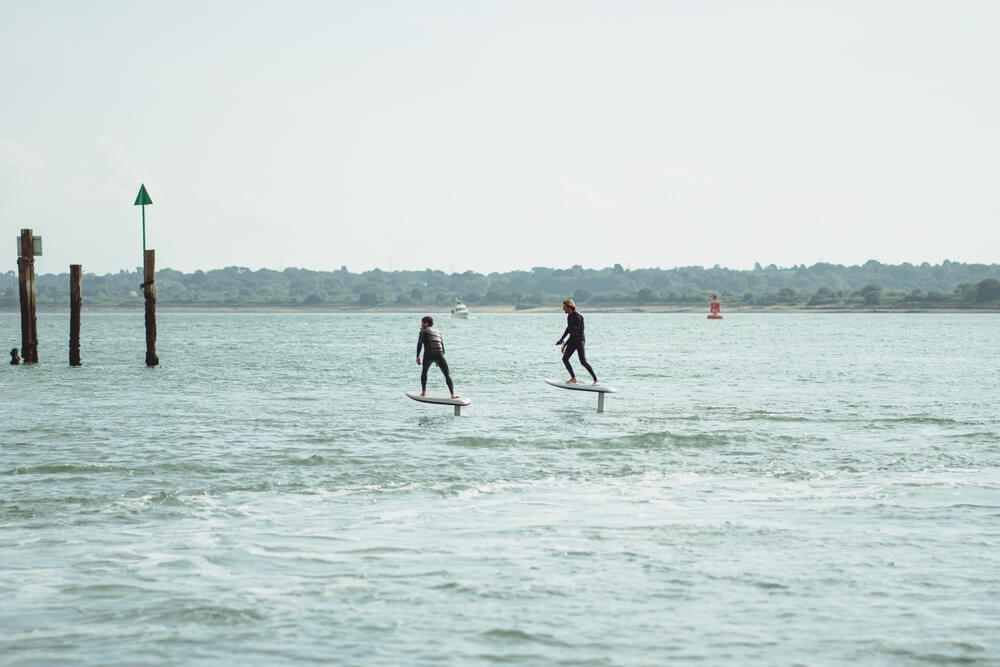 Travelers visiting Southampton in mid-September will be privy to the largest boating festival in England, the Southampton Boat Show.
This festival is held in Mayflower Park and features different facets of the naval industry. Some of the festival's key attractions include celebrity appearances, sailboat companies, and various types of watersports. You can even get out on the water by renting a boat of your choice.
Fans of marine vessels will be glad to learn that there'll be over 300 boats on display. From sailboats to kayaks or even catamarans and superyachts, the festival certainly has a vessel for everyone!
Now, I do have to point out that this festival attracts over 100,000 visitors so it's always a good idea to get your tickets in advance.
Entrance fee: $38.50 (adults), $20.50 (seniors 66+), free for up to 2 children under 15 per adult ticket
Hours: 10 a.m. to 6 p.m.
Address: Town Quay, Southampton SO14 2AQ, UK
13. Live Out your Downton Abbey Fantasies
Enjoy an immersive experience in the glamorous world of Downton Abbey with a visit to Highclere Castle, located less than an hour from Southampton's center. This is one of the most iconic castles in the UK and should not be missed off any itinerary!
Travelers looking for fun things to do near Southampton will no doubt relish a tour of this iconic mansion: check out the formal dining room where the Dowager Countess used to deliver her delightfully witty lines and pose for pictures on the stately staircase.
Remember to allocate yourself some time to wander the expansive gardens outside.
While it's not necessary to book in advance, summer admission tickets are often sold out, so your safest bet would be to get your early bird tickets through the castle's official website.
Entrance fee: $33.25 (adults), $19.30 (children), $90.60 (family with 2 adults and 2 children)
Hours: 10.30 a.m. to 4 p.m. (Monday through Thursday and Sunday)
Address: Highclere Park, Highclere, Newbury RG20 9RN, UK
14. Hike the New Forest National Park
Outdoorsy travelers, this one's for you! Located just 15 minutes outside Southampton, the New Forest National Park offers the kind of idyllic setting for getting away from it all.
With rolling hills, ancient woodlands, open heathlands, and an abundance of trails, this venue is home to the Solent Way Walk which links Milford-on-Sea and Emsworth Harbor. Don your hiking shoes and wander the soothing countryside as you soak up the gorgeous sights. Plenty of excellent photo opportunities await, so be sure to charge your phone!
Keep your eyes peeled for the annual Walking Festival, offering history hikes, family strolls, wildlife walks, and more.
Entrance fee: Free
Hours: Open 24 hours
Address: New Forest National Park, UK
Travel with peace of mind. Travel WITH a security belt.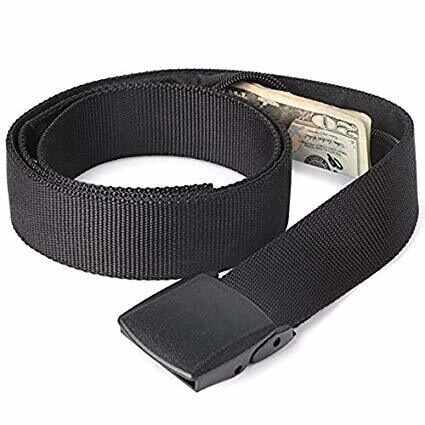 Get your cash stashed with this awesome Pacsafe money belt. It will keep your valuables safe no matter where you go.
It looks exactly like a normal belt except for a SECRET interior pocket perfectly designed to hide a wad of cash or a passport copy. Never get caught with your pants down again! (Unless you want to.)
Hide Yo' Money!
15. Catch a Show at the Mayflower Theatre
One of the city's prominent cultural draws, the Mayflower Theatre actually dates all the way back to the roaring '20s!
Plenty of big names performed there in the past, including the Beatles, the Rolling Stones, Jimi Hendrix, and Queen.
Full of tradition and atmosphere, this historic property now hosts various types of musicals and productions. If you're looking for things to do in Southampton at night, you can always catch an opera or check out a stand-up show by one of England's best comedians.
There's also a restaurant on-site if you want to grab something to eat before the show.
Entrance fee: Dependent on show
Hours: 9.30 a.m. to 20.30 p.m. (Monday to Thursday and Saturday), 10 a.m. to 6 p.m. (Friday)
Address: 22-26 Commercial Rd, Southampton SO15 1GE, UK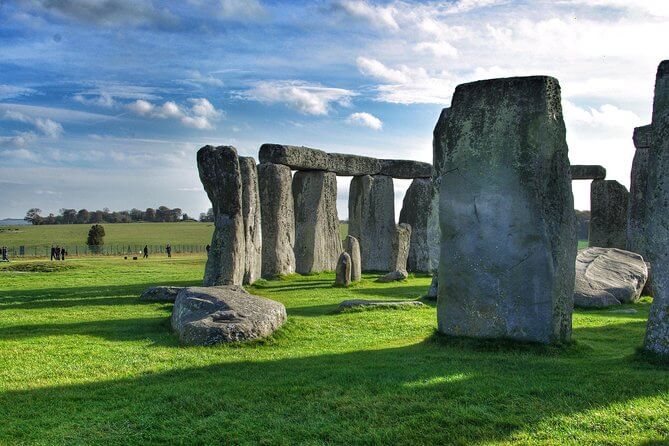 Okay, since the many mysteries of Stonehenge lie less than an hour from Southampton, it would be a terrible shame to skip out on this activity, don't you think? After all, this is easily one of the most iconic sites in all of Britain!
If you're not short on time, you may wish to book this combo tour of Stonehenge and Salisbury.
Relax as a luxurious, air-conditioned vehicle drives you to Stonehenge, a UNESCO World Heritage site that's often said to be an archeological marvel. After your fill of pictures, you will be driven to the Salisbury Cathedral, known for having the tallest spire in the country.
Remember to check out the original Magna Carta document preserved at this site.
Entrance fee: $362.06
Hours: Dependent on tour
Address: Various pickup points in Southampton
17. See What's on at the Southampton Common
This is easily the place to be if you would like to catch a local festival during your stay in the city.
One of the most popular things to do in Southampton, the Let's Rock Southampton Retro Festival usually takes place in July. This family-friendly event gathers various artists to perform plenty of '80s hits.
In addition to this, the Southampton Common usually hosts the Common People Music Festival in May and lively biannual fairs in April and August.
But it's not just about festivals though: I can totally recommend a visit to the Common even if there's nothing going on. A nature lover's dream come true, this open space is enhanced by grassland, ponds, woods, and waterways.
Entrance fee: Free
Hours: Open 24 hours
Address: The Avenue, Southampton SO15 7NN, UK
Portsmouth is another destination that's within easy reach of Southampton. Not only do these two cities lie within a half-hour's drive of each other, but they both share a naval past, perfect for history buffs who would like to learn more about the British maritime world.
Spend a day touring popular Portsmouth points of interest like the Mary Rose Museum, Southsea Castle, and the awe-inspiring Spinnaker Tower.
If you're feeling adventurous, you can even consider this thrilling hovercraft flight that'll take you from Portsmouth to the Isle of Wight in just 10 minutes. Over there, you can relax on the beach or check out the boutique shops and restaurants before hopping on a hovercraft back to Portsmouth.
Entrance fee: $30.24
Hours: Operating hours from 8.15 a.m. to 8.30 p.m.
Address: Clarence Esplanade, Southsea, Portsmouth, PO5 3AD, UK
Forget boring accommodation… book yourself an EPIC STAY!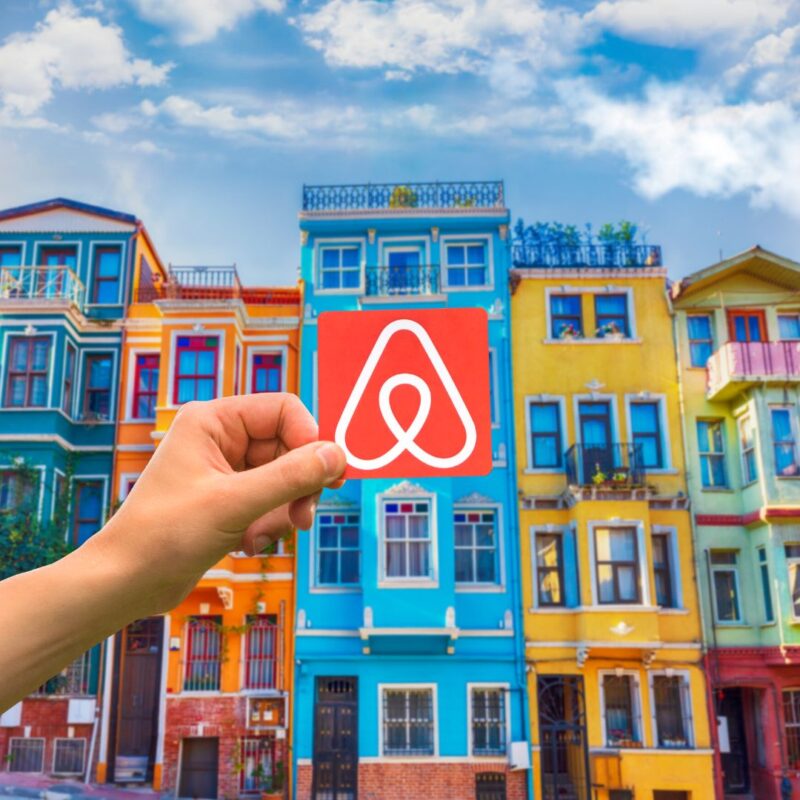 Why stay in a naff hotel when you can stay in a cosy, stylish local house instead? And for half the money too!
Stay somewhere EPIC and save your hard-earned dollars — from houses to barns to castles and caves, there is an Airbnb for every occasion!
Book an EPIC Stay
19. Discover the Solent Sky Museum
Here's a great activity for both kids and adults – especially if you're looking for indoor things to do in Southampton!
This aviation museum showcases the history of aviation in Hampshire, the Solent area, and Southampton. You'll be treated to an incredible collection of photographs, models, and actual planes.
The Solent Sky Museum is also home to the Supermarine Racing Seaplane and the Sandringham Flying Boat. And yes, you'll even get to climb aboard this giant vessel!
There's no doubt that the most popular piece is the Spitfire fighter plane which once used to be the most famous airplane in the world.
Depending on when you're visiting, you can even catch an event such as the Vintage Tram Celebrations.
Entrance fee: $12 (adults), $7 (children), $24 (family ticket)
Hours: 10 a.m. to 5 p.m. (Monday to Saturday), 12 p.m. to 5 p.m. (Sunday)
Address: Albert Rd S, Southampton SO14 3FR, UK
20. Tuck into a Traditional Meal on Oxford Street
There's nothing quite like sitting down to classic British grub after an exhilarating day of sightseeing and that's something you can experience for yourself by visiting the famous Oxford Street.
London's Oxford Street is primarily known for its high-end boutiques, but Southampton's counterpart is bursting with an array of pubs, restaurants, and cafes.
Plenty of Al Fresco dining spots are available, so patrons can spill out onto the quaint street and savor their meals while gazing out at this historic street.
A personal favorite of mine is Oxford Brasserie which is especially known for its Sunday Roast and typical English fares like Fish and Chips. On Friday night, the restaurant flares into life with live music and shows.
Entrance fee: Free
Hours: 12 p.m. to 11 p.m. (Monday to Saturday), 12 p.m. to 8 p.m. (Sunday)
Address: Oxford Brasserie, 33-34 Oxford St, Southampton SO14 3DS, UK
21. Delve into the Local Sport at St. Mary's
Whether you're a footie fan or simply looking for things to do in Southampton with kids, a tour of St. Mary's stadium is truly an unforgettable experience.
Home of the Premier League Southampton F.C., this stadium is the largest of its kind in South England. Go behind the scenes and potter about in parts of the stadium that you don't see on matchdays.
Walk down the iconic tunnel and take a tour of the changing rooms alongside an experienced guide who'll take you through Southampton F. C's history as you explore the press conference room and admire the club's many trophies.
Just remember that (for obvious reasons!), this unique experience is only available on non-match days.
Entrance fee: $24 (Adults), $18 (children)
Hours: 10 a.m. to 12 p.m., 12 p.m. to 2 p.m. (non-matchday weekends and school holidays)
Address: Britannia Rd, Southampton SO14 5FP, UK
Where to Stay in Southampton
With so many great things to do in Southampton, it should come as no surprise that the city offers an extensive range of accommodation options to suit just about every budget. From Beds and Breakfasts to Airbnbs and even glitzier hotels, you can be sure that Southampton's got you covered.
Below are my recommendations for where to stay.
Best B&B in Southampton – Arches Lodge
Commanding an excellent location close to Southampton Airport, this quintessentially British B&B boasts comfortable twin or triple rooms. All units feature a microwave, fridge, and kettle- perfect for those late-night snacks! Fuel up with a hearty, cooked-to-order breakfast every day before heading out to explore the city. If you've got an early-morning outing lined up, you can always preorder breakfast to go.
A stylish studio nestled in the city center, this Airbnb is well-suited for couples or solo travelers. Offering classic home comforts like a dedicated workspace and laundry facilities, this place lies close to some of the best attractions in Southampton. The High Street, Bargate, and WestQuay all lie within a four-minute walk from the accommodation. You'll also enjoy proximity to lively Ocean Village. There are plenty of cafes and restaurants around, but if you don't want to eat out, you can always use the modern, well-equipped kitchen to fix a quick meal.
This 19th-century inn-turned-hotel lies on Southampton's eclectic Oxford Street. You'll find plenty to explore within walking distance, including the Solent Sky Museum, Medieval Merchant's House, and Tudor House Museum. As the evening winds down, you can always treat yourself to dinner at the on-site restaurant which was even awarded 2 AA Rosettes for its excellent quality.
Some Additional Tips for Visiting Southampton
Before you zip up that suitcase, be sure to check out my handy travel tips to ensure you have an absolutely epic time in Southampton!
Look out for events. There's always something fun going on in Southampton, so make sure to check flyers and hotel/hostel notice boards to see what's on before you go. Just remember to book your tickets ahead of time in peak season.
Wear comfortable shoes. Southampton is a super walkable city, and it's quite easy to stroll from one attraction to the next. Don't forget to don your comfiest pair of shoes to keep any blisters or soreness at bay!
Look out for free attractions. There are lots of free venues and attractions in Southampton, so keep your eyes peeled for those. Examples include The Common, the Southampton Town Walls, the City Art Gallery, and Bargate.
Take a few day trips. Southampton is an excellent jumping point to other British cities, and this is something that you should totally take advantage of. Salisbury, Winchester, and Portsmouth are just a few of the cities that lie just a quick drive or train ride away.
Don't forget your travel insurance for Southampton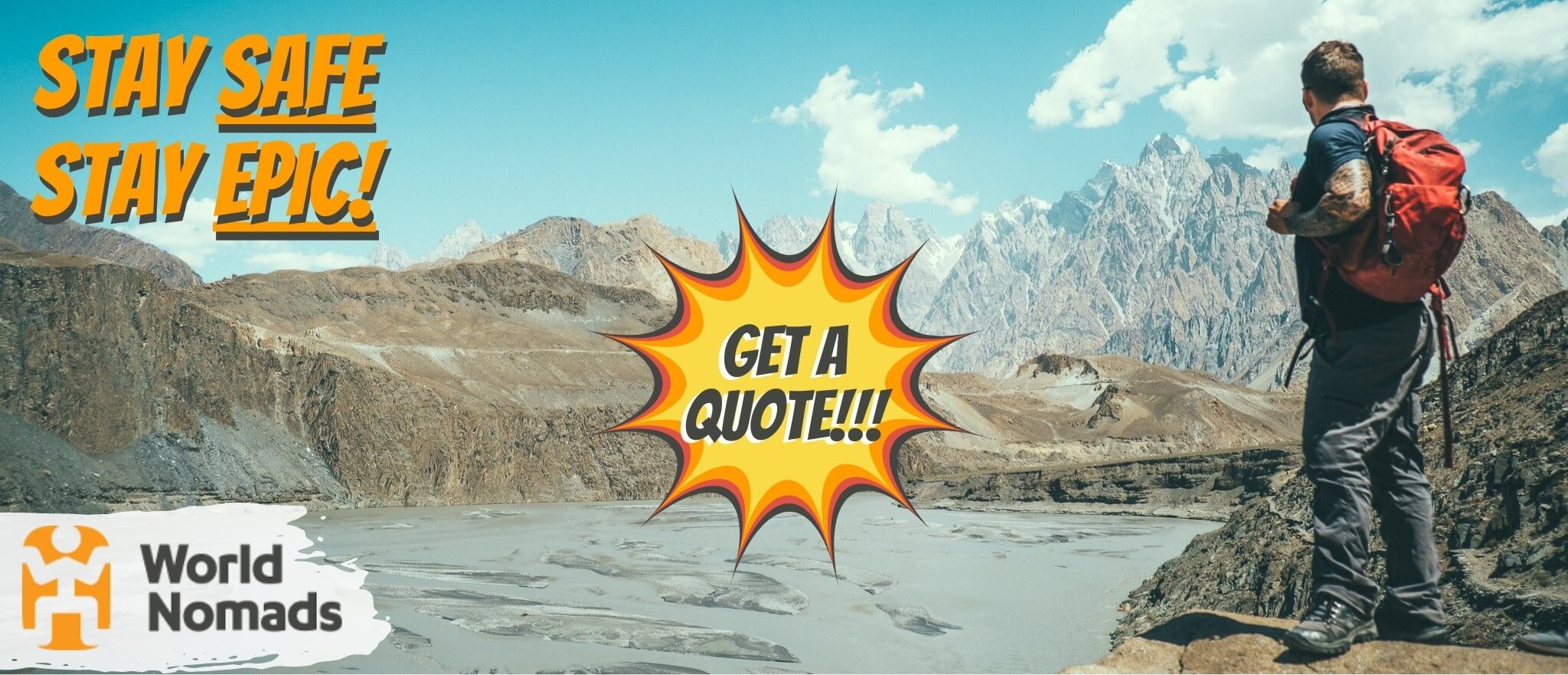 World Nomads' mission is to support and encourage travellers to explore their boundaries. They offer simple & flexible travel insurance, and safety advice to help you travel confidently.
They've been doing it since 2002 – protecting, connecting, and inspiring independent travellers just like you.
Get a quote below or read our in-depth review!
World Nomads provides travel insurance for travelers in over 100 countries. As an affiliate, we receive a fee when you get a quote from World Nomads using this link. We do not represent World Nomads. This is information only and not a recommendation to buy travel insurance.
Final Thoughts on Things to Do in Southampton
Southampton is a city of vast naval history, culture, and nature, all mixed up in one! It's an amazing place to explore and is brimming with countless galleries and museums, not to mention an abundance of outdoorsy adventures.
Strolling through the Medieval-style, cobbled streets will make you feel like you've stepped back in time. While it's the largest city on the southern coast, you'll still find plenty of great attractions close to each other – perfect for an afternoon of leisurely sightseeing!
Along with the extensive range of attractions in Southampton, you'll also find an abundance of pubs and cafes to drop in for a quick break.
Whether you want to chug back some pints in an old-fashioned pub, hop on a ferry, or revel in the many historic sights, you can be sure that Southampton has you covered!
---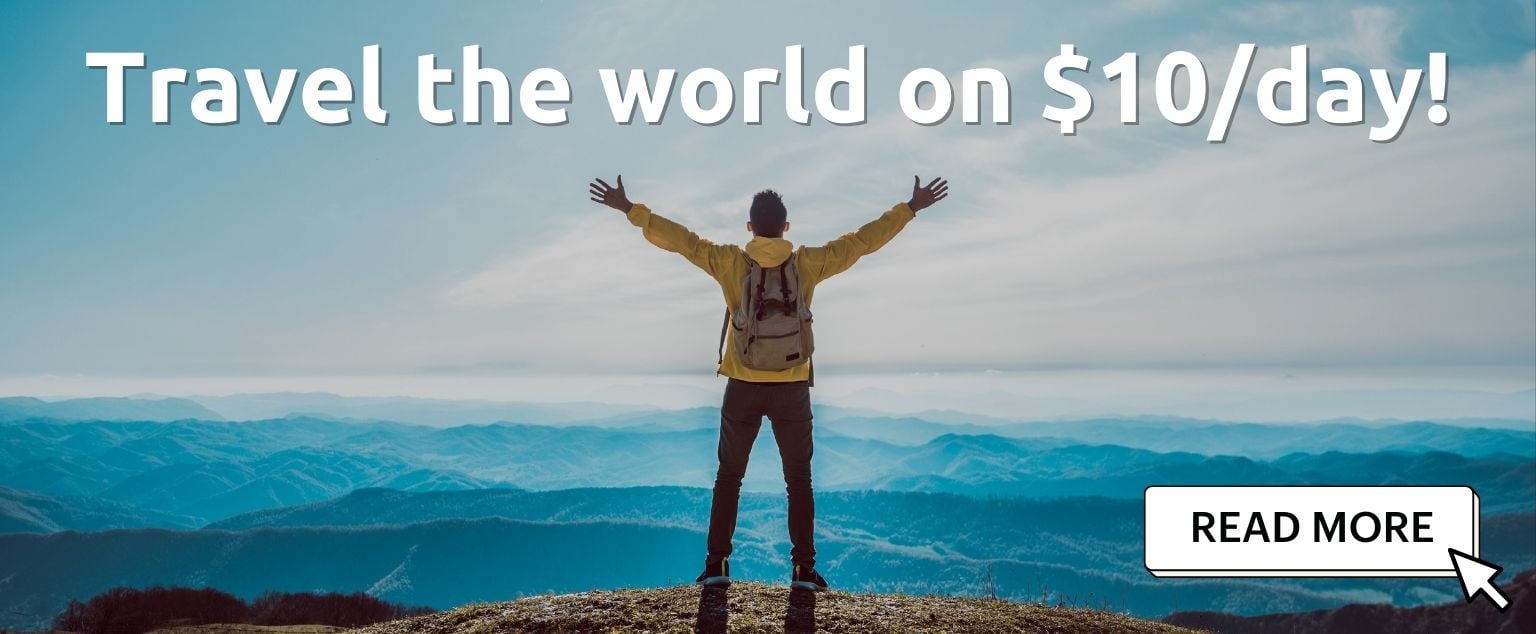 And for transparency's sake, please know that some of the links in our content are affiliate links. That means that if you book your accommodation, buy your gear, or sort your insurance through our link, we earn a small commission (at no extra cost to you). That said, we only link to the gear we trust and never recommend services we don't believe are up to scratch. Again, thank you!